There is nothing more electrifying than seeing some of the world's most recognized music acts perform on center stage at Las Vegas Raiders game. From superstars like T-Pain to local talent, these shows bring intense energy and excitement to halftime. 2022 was no exception when it came to eye-popping performances, with some of the biggest stars in music showcasing their jaw-dropping talents for Raider Nation. If you're looking for a few of the best Raider halftime shows this past year, then look no further – read on as we take you through our top five halftime shows from the Raiders' 2022 season.
Bonus: The Raiders Houseband performance at Allegiant Stadium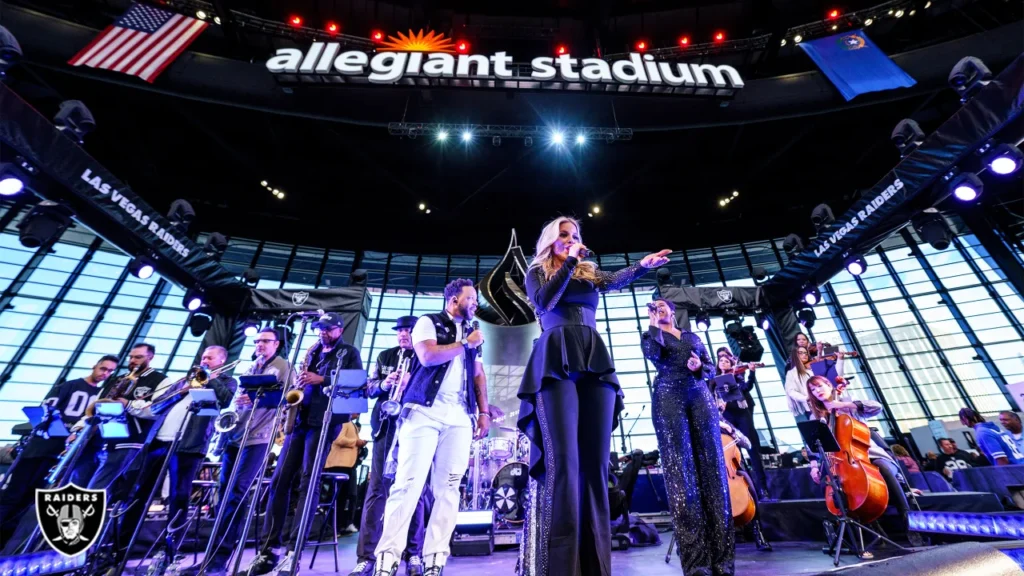 Millions of sports and music fans alike come together each season to experience the Raiders Houseband's unique blend of soul, pop, and all genres in between. Known for their exhilarating performances during game breaks at Allegiant Stadium, they keep energy levels high from start to finish.
5. John Fogerty performance at Raiders vs. Colts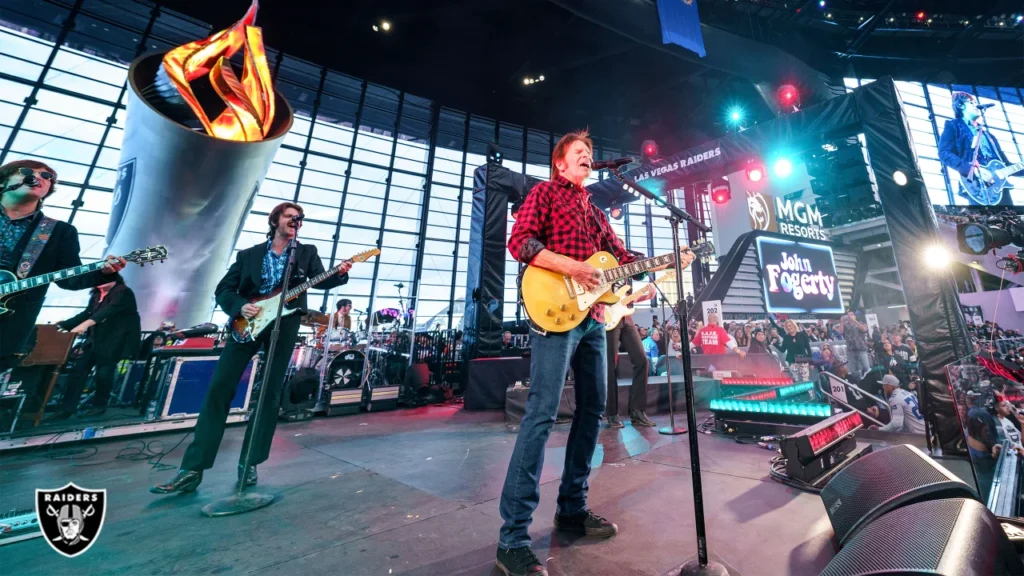 Sunday's Raiders vs. Indianapolis contest at Allegiant Stadium was a day to remember, as the veteran of US Army Reserve and music legend John Fogerty thrilled fans with his halftime performance in front of (62,197) NFL fans. His commitment to our troops is unwavering; he has shown countless acts of appreciation for servicemen and women through live performances around the world.
4. Lil Jon and DJ Angie Vee performance at Raiders vs. Chargers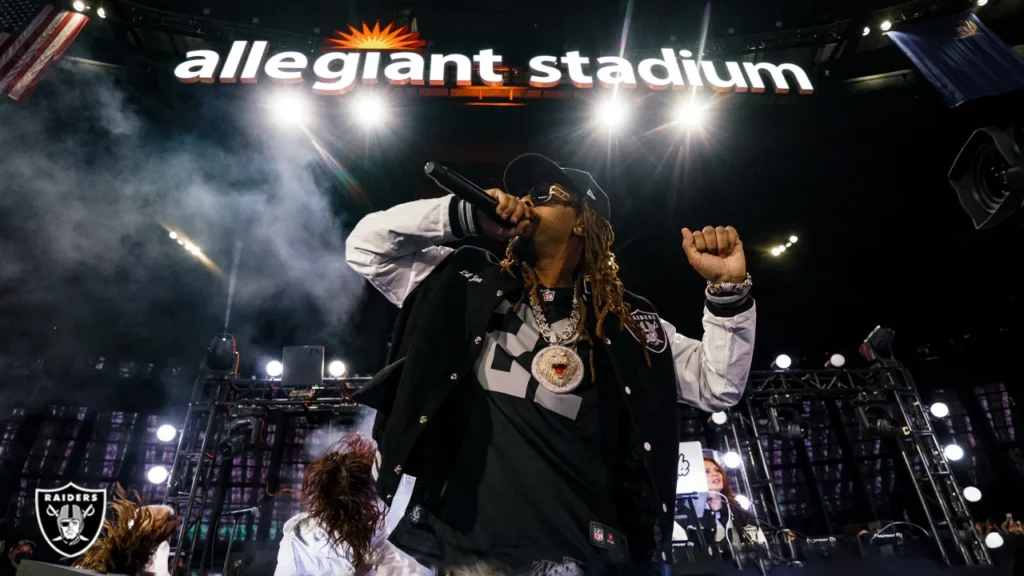 Allegiant Stadium was bursting with energy as Lil' Jon and DJ Angie Vee electrified the crowd, combining their music talents to entertain (62,123) fans for seven minutes. Audience members sang along in unison to some of Lil Jon's greatest hits during this dynamic performance that secured them a spot at number four on our list. Watch Lil Jon's incredible performance below.
3. T-Pain performance at Raiders vs. Patriots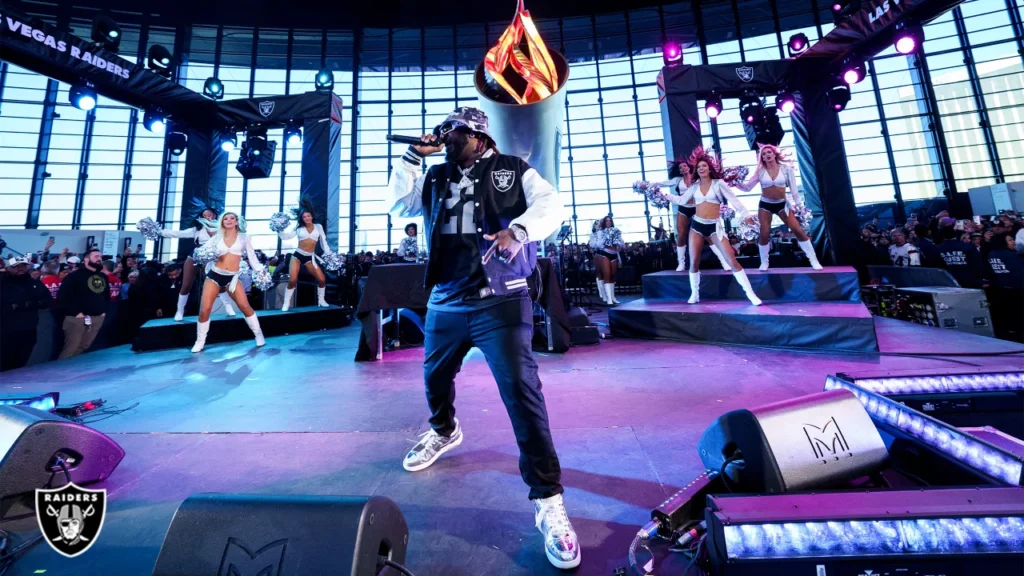 T-Pain rocked the crowd with an unforgettable halftime performance that had every generation singing and dancing along. Even Raiders linebacker Chandler Jones joined in on the fun, serenading (62,273) fans with 'Buy U A Drink.' It made for a day to remember at Allegiant Stadium.
2. Iggy Azalea performance at Raiders vs. Texans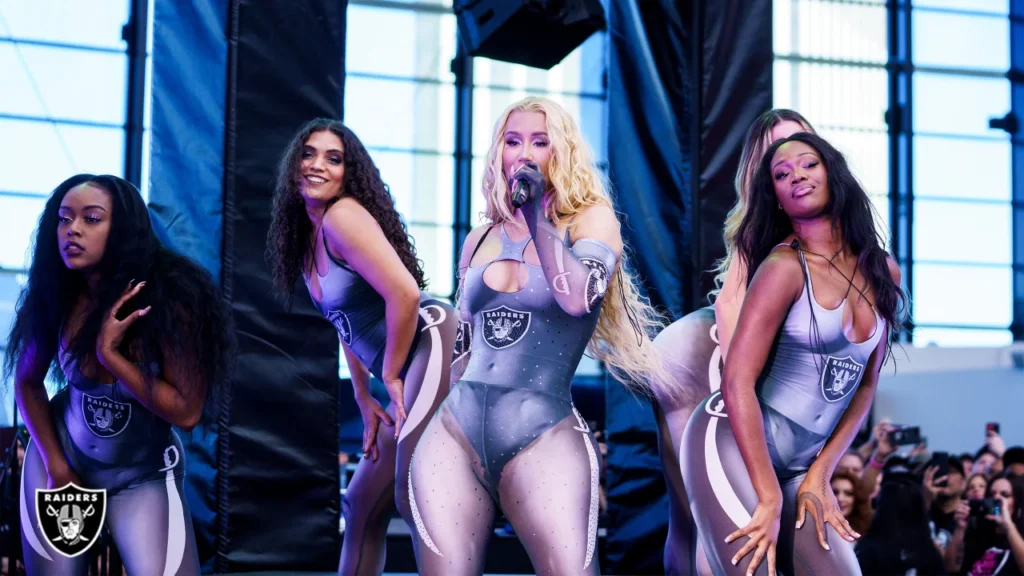 Iggy Azalea rocked the house on Sunday during a high-impact halftime show. The Grammy-nominated, multi-platinum selling Australian artist graced (61,228) fans with her presence and performance of "Fancy," which holds the longest leading No. 1 Hot 100 hit by a female rapper in chart history – no small feat! It came as little surprise that Iggy's explosive set generated massive buzz across social media platforms and television networks alike.
Ice Cube and Too $hort performance at Raiders vs. 49ers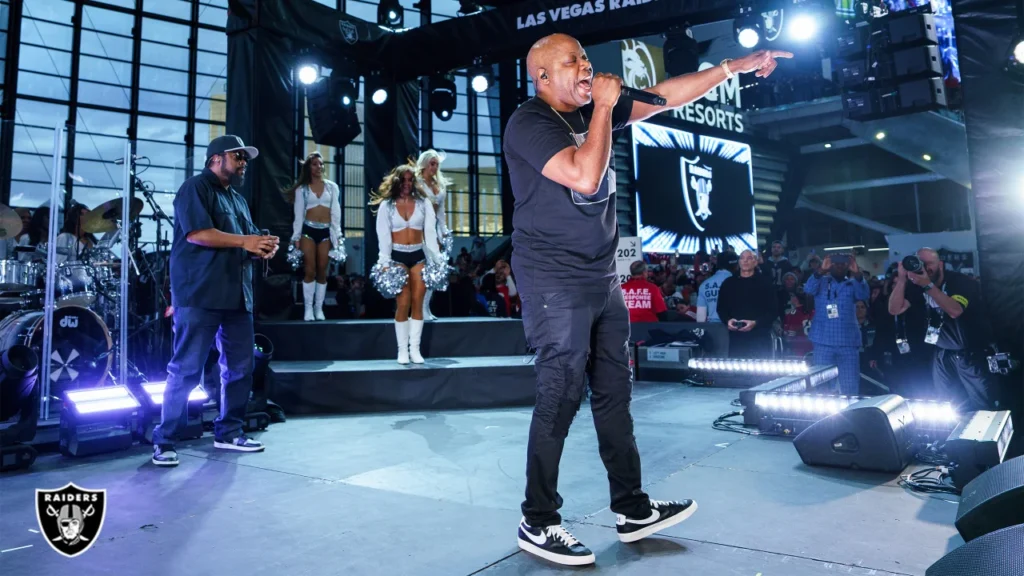 Raider Nation was on full display at Sunday's game in Las Vegas as Too $hort and Ice Cube returned for their second performance together. (62,367) fans from both the Raiders' and 49ers' sides of the Bay Area showed up to show support cheering wildly when Too $hort proudly rep'd his home turf. Meanwhile The Raiderettes served one of their most impressive performances yet leaving an unforgettable mark throughout Allegiant Stadium last season.
Thanks for reading. Make sure to bookmark this site and check back daily for the latest Las Vegas sports news and analysis year-round. Also, you can follow me on Twitter at @MikeDixon_VST, @VegasSportsTD, and that's where you can ask questions. You also can ask questions via email at [email protected].