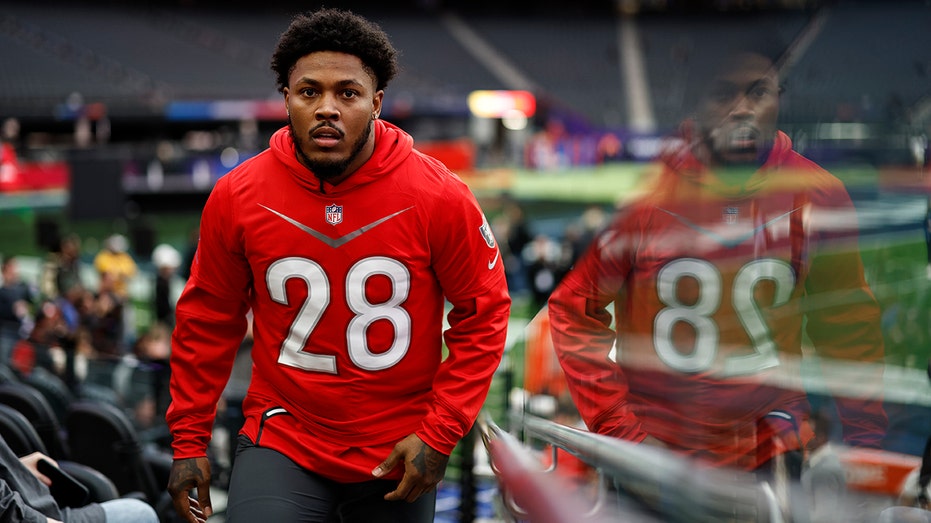 The NFL Pro Bowl, a yearly all-star showcase of the league's top players, has received criticism for a lack of excitement and competitiveness. A solution to this issue is incorporating a celebrity pro-am format similar to other sports, mixing current NFL stars with famous celebrities from various industries.
Josh Jacobs on the new Pro Bowl format:
"Man send us on vacation and call it a day."
This new format would bring a fresh level of excitement to the Pro Bowl and attract a wider audience. Players would be more motivated to perform and compete at their best, representing not only themselves but also their teams and NFL peers.
Furthermore, the celebrity pro-am format would attract new sponsors and partners, bringing in more revenue for the NFL. This extra income could be used to enhance the game and fan experience.
In conclusion, switch to a celebrity pro-am format to revitalize the NFL Pro Bowl. This change would offer a unique and entertaining experience for players and fans, increase competitiveness, and bring in new sponsors and partners for the NFL. Make the Pro Bowl one of the year's most anticipated events.