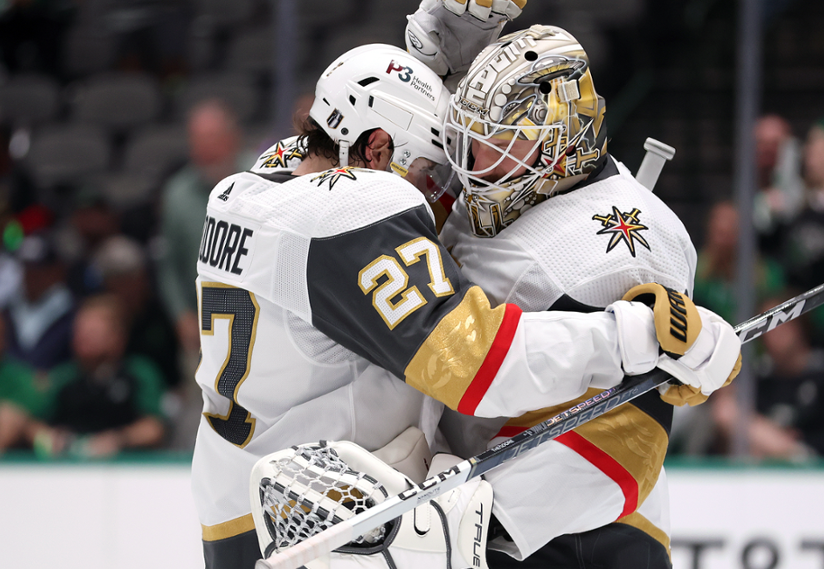 The Vegas Golden Knights will get the chance to come back home as Western Conference champions if they can beat the Dallas Stars on Thursday. The puck drops at 5 p.m. with the Golden Knights holding a commanding 3-0 lead over the Stars after Tuesday's 4-0 victory.
The Knights won the first two games at home, both in overtime. But on Tuesday, they scored early and often, with three goals in the first eight minutes of play. Jonathan Marchessault, Ivan Barbashev and William Carrier each scored in the first period, while Alex Pietrangelo added a second-period goal.
Adin Hill recorded his first postseason shutout and fifth straight win for the Knights.
"You learn now about your players in these kinds of moments," coach Bruce Cassidy said on Wednesday. "Obviously, experience is coming through for us. We've handled a lot of different things well. It's a credit to the guys. Here we are. We've got another challenge here in front of us and I think the guys are up for it."
The Stars will be a little shorthanded going into Thursday's game as Jamie Benn received a two-game suspension for his cross-check on Mark Stone on Tuesday. Besides missing Benn, winger Evgenii Dadonov is likely to miss the game as well after an injury in Tuesday's game.
For the Knights, Cassidy said it was too early to say whether center Brett Howden would be available for the game on Thursday. He had suffered a lower body injury during Tuesday's game.
Thursday's game will be broadcast on ESPN.