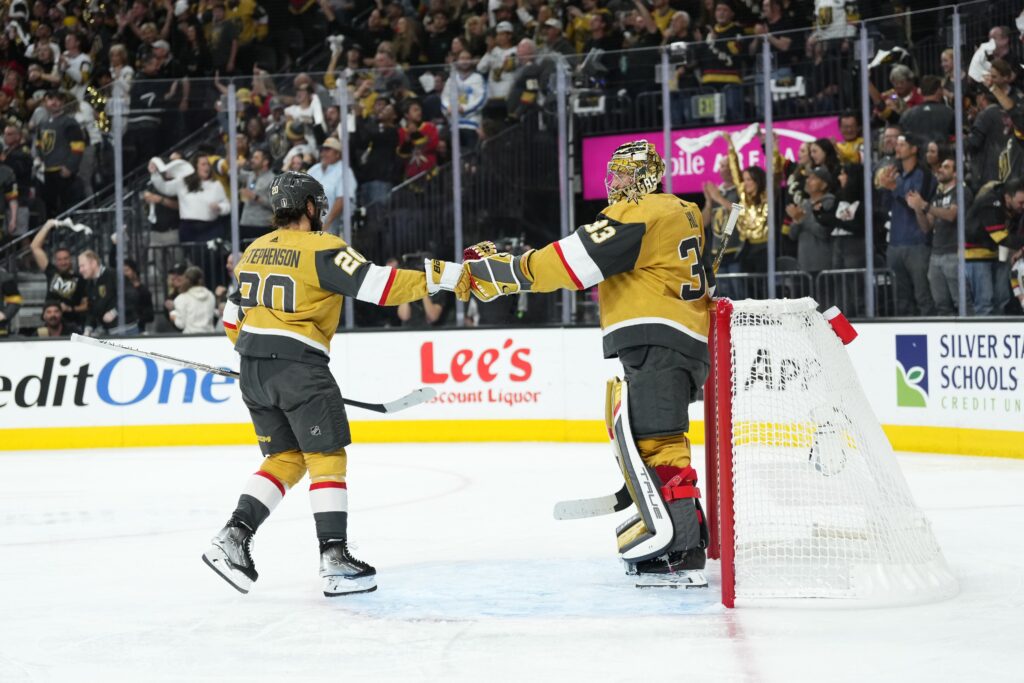 By Kirk Kern
For as close as the two teams have played in the Western Conference Finals, the overall series wasn't that close as the Knights held a 3-1 advantage entering Saturday's game in Las Vegas.
Now the series is as close as the games have been, with three of the six games going into overtime. The Stars won on Saturday night, 4-2, to send the series back to Dallas. Dallas scored two third-period goals to turn a close game into an easy victory. Now the series is 3-2 with the Stars having staved off two straight elimination games.
The Stars took their first lead of the game with 9:25 left to play on a wrist shot by Ty Dellandrea. The goal was assisted by Joal Kiviranta and Thomas Harley. It was Dellandrea's second playoff goal. The Stars scored again less than two minutes later to increase their lead to 4-2.
Dellandrea scored the second goal as well. The second goal was assisted by Max Domi.
Game deadlocked after two periods
The second period ended in a 2-2 tie. The Knight scored early in the period on a Chandler Stephenson goal at the 3:20 mark. The goal was assisted by Shea Theadore and Jonathan Marchassault. It was Stephenson's eighth post-season goal.
But the Stars answered quickly as Jason Robertson scored his seventh post-season goal at the 5:29 mark. His goal was assisted by Ryan Suter and Joe Pavelski.
First period all even
The Star pushed the action for most of the first period, but didn't have anything to show for their effort until Jack Eichel fought off two Stars players for the puck, which ended up on Ivan Barbashev's stick to the right of the net. Barbashev cut across the goal and wrapped the puck around Stars goalie Jake Oettinger.
The goal was Barbashev's sixth in the postseason and came at 13:38 in the first period and was assisted by Eichel and Marchessault.
The lead didn't last long, however, as Dallas answered back less than two minutes later on a Luke Glendening deflection off a shot by Thomas Harley. The goal came at 15:24 in the period and was assisted by Harley and Miro Heiskanen. It was Glendening's second playoff goal.
The Stars outshot the Knights 13-10 in the period. The Knights had an early power play chance, but couldn't covert.