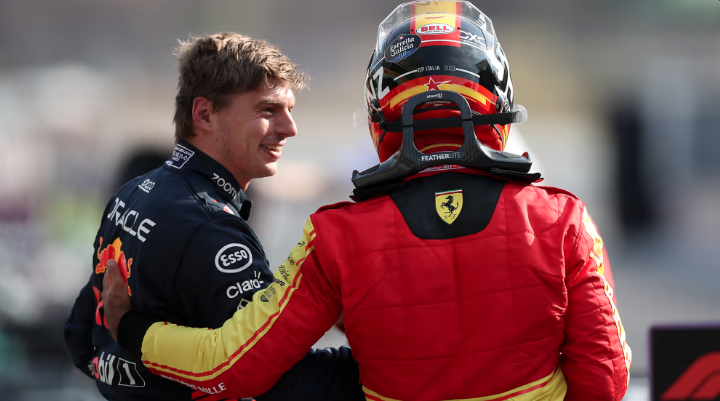 There have been 11 races in the Formula 1 season so far, going into Sunday's race in Italy and Red Bull's Max Verstappen has won 10, including nine straight. In the other race, the second of the season, the Dutch driver finished second behind teammate Sergio Perez.
There are seven races prior to the inaugural Heineken Silver Las Vegas Grand Prix, slated for Nov. 18. By then, Verstappen will have most likely wrapped up the driver's championship and Red Bull the constructor's title.
But can Verstappen, who has tied the record for consecutive victories, extend that streak from nine to 16 heading into the first race on the Las Vegas Strip? As dominant as Red Bull and Verstappen have been, that may be a too tall an order.
Take this weekend's race for example. Verstappen didn't qualify on the pole position for the Italian Grand Prix. That place was earned by Ferrari's Carlos Saenz. Not only that, right behind Verstappen is Ferrari's Charles Leclerc.
The Ferrari team hasn't really offered much of a challenge this season, currently fourth in the constructor's standings. The are 339 points behind Red Bull and also behind Mercedes and Aston Martin. Leclerc has been on the podium three times, with two third and a second, and is sixth in the driver's standings. Saenz is fifth in the driver's standings, despite not having earned a podium.
Despite Ferrari's success this week during qualifying at Monza, they might not even be the biggest threat to end Red Bulls chance of winning out this season. Aston Martin, Mercedes and McLaren have all had flashes of success this season it wouldn't be out of the question for any of the driver's from these teams to pull the upset.