What to do in Las Vegas in December? We've got you covered.
Las Vegas in December is amazing as preparations for the Holiday season begins. With countless things to do, concerts to attend, and events happening throughout the city, one thing is for sure – your trip won't be boring.
Below we have summarized all of our favorite things to do in Las Vegas in December.
(25) Las Vegas Great Santa Run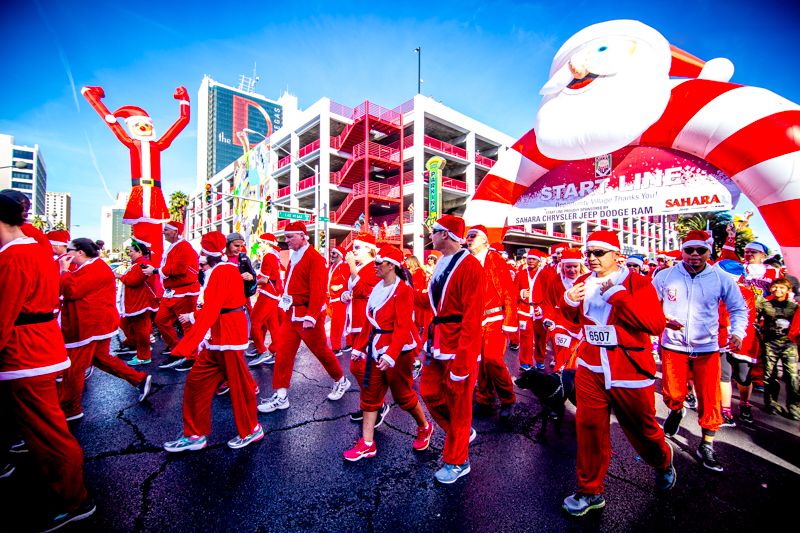 Each year the Las Vegas Great Santa Run attracts thousands of runners and walkers from all over including families, businesses, individuals and global tourists to downtown Las Vegas.
Registration includes* a five-piece Santa suit, finisher medal, swag bag, and the opportunity to experience an amazing event with your paid registration.
(24) Girls On The Run Las Vegas
Each season comes to an end with a celebratory 5K. This closing event gives program participants of all abilities a tangible sense of accomplishment. Crossing the finish line instills confidence through completion and is a joyful moment program participants always remember! Every child in our program receives a commemorative medal to celebrate this incredible achievement. Register here.
(23) Christmas In Hell
Christmas in Hell is a wild, irreverent and surprisingly touching holiday musical comedy about the absurd lengths we'll go to for the ones we love. Get tickets here.

(22) Holiday Spirits to Cheer About
Tuscany Suites & Casino in Las Vegas is serving up festive cocktails to warm up the winter season beginning Thursday, December 1m 2022 There will be four unique craft cocktails to celebrate the holidays.
The holiday-themed adult beverages will be served up at two locations inside the casino, Piazza Lounge and Toscana Bar. Enjoy four unique craft cocktails to celebrate the holidays. The winter-themed libations will be available during the month of December for $15.00.
(21) Esports Awards at Resort World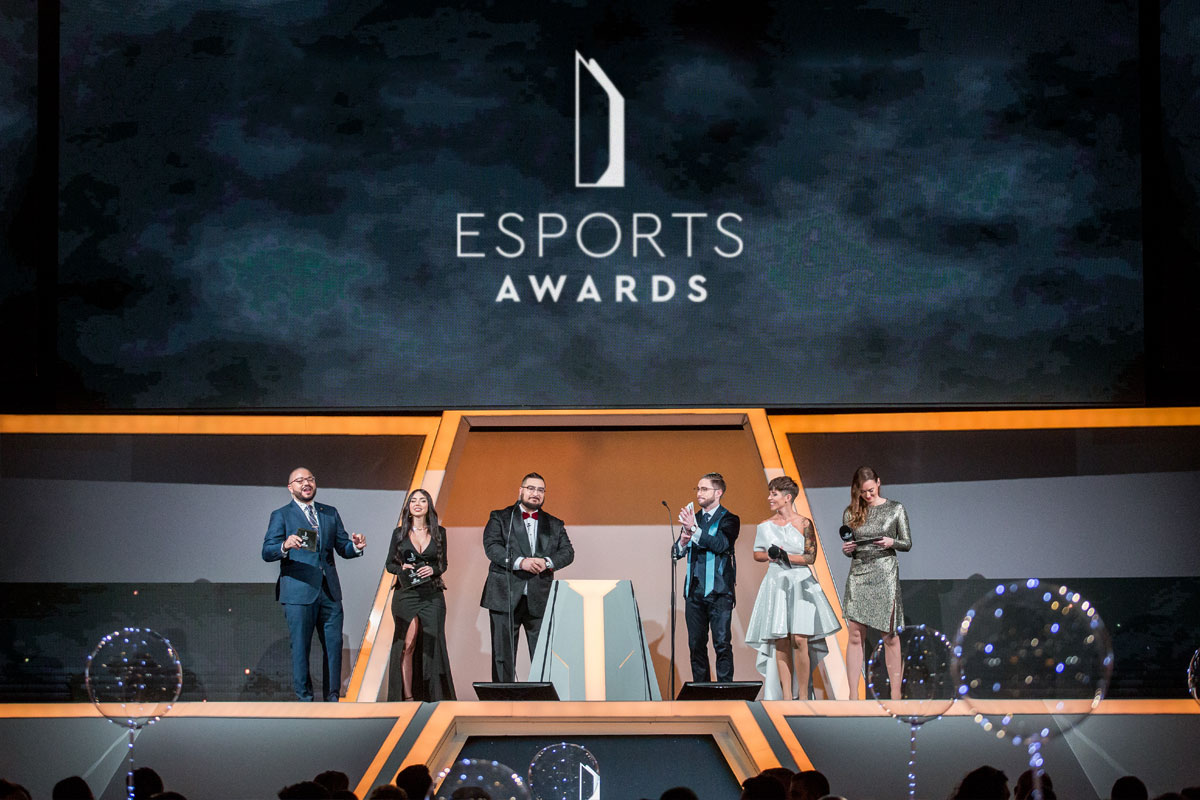 The Esports Awards, the most prestigious night in the esports calendar, is excited to kick off its 2022 campaign by announcing its new home at Resorts World Las Vegas. After three incredible years in London and a move to the United States in 2019 to Arlington, Texas, the Esports Awards is levelling up with a new location, a new date and a fresh look for 2022. Get tickets here.

(20) Aria's Winter Wonderland Display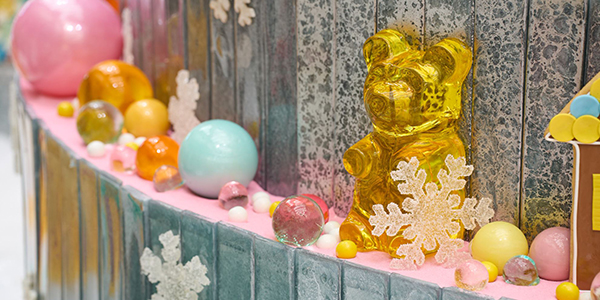 If holiday sweets are your favorite part of the season, you'll want to head over to the Aria resort and take a look at their new Winter Wonderland display that is made entirely of edible treats! The final product took over 200 hours to complete and features a centerpiece of a giant snow globe filled with a happy snowman and a mischievous gingerbread man made entirely of dark chocolate, tall trees made from 1000 French macarons, adorable, handcrafted bears, and 15 pound sugar cubes.
(19) The Holiday Experience at The Park
You can't avoid the holidays in Las Vegas, even if you tried, Scrooge. The Holiday Experience at The Park brings the best of the holidays to the Strip. Every Friday – Sunday in December, and a few select dates in between, carolers will be strolling up and down The Park from 4 p.m. to 8 p.m. Follow them to Toshiba Plaza and you'll be greeted by pop-up dining experiences that offer holiday treats like mulled wine, German sausages and waffles on a stick. There's also a chance you'll run into more live entertainment once you're there. And since it's a Las Vegas Christmas, you never know who'll show up and put on a live show.
(18) Holiday Themed Vegas Show
We can't think of a better way to get into the Christmas season than spending an evening at one of our favorite Las Vegas shows that have been updated for the holiday season. All Motown, Terry Fator, and Frankly Frank are all decked out for December with your favorite Christmas carols, adorable holiday outfits, and plenty of fun.
(17) Bellagio Holiday Conservatory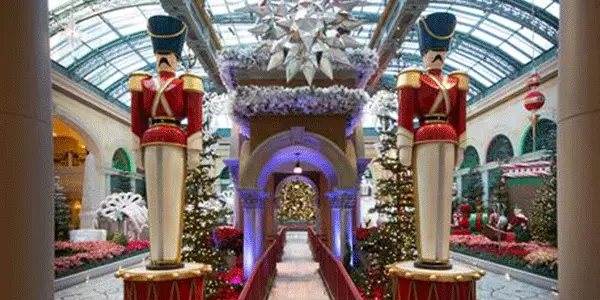 From December 1st throughout the Christmas season, the Bellagio Conservatory at the Bellagio pulls out all the stops and creates a colossal holiday display that could make Scrooge McDuck's season merry and bright. This Christmas in Vegas must-see comes decked out with classic staples like a larger-than-life snow globe, a 42-foot-tall live tree, playful polar bears made of thousands of carnations, penguins and a ten-foot long train made from 1,200 red and white roses. We kid you not, you could happily spend a couple hours looking through all this wintry goodness. You're also a quick walk away from the Bellagio Fountains, where they've been choreographed to holiday favorites like "Santa Baby" and "Carol of the Bells.
(16) Ethel M Chocolate Factory
The rest of the country may have their bristly Douglas Firs, but in Vegas we just gotta work with what we've got. And that happens to be cactus. Every inch of the three-acre cactus garden at Ethel M Chocolate Factory is covered in glittery goodness, and it's enough to make Clark Griswold weep. More than half a million lights, animated reindeer and holiday décor cover the desert grounds that features more than 300 types of cactus including spotted aloe, agave plants, Texas prickly pears and yuccas. But the best part is that these non-traditional Christmas lights in Las Vegas are free to experience. Oh, and just a heads up, the lights turn on at dusk and don't get shut down until 10 p.m.
(15) Mondays Dark 9th Anniversary at The Palms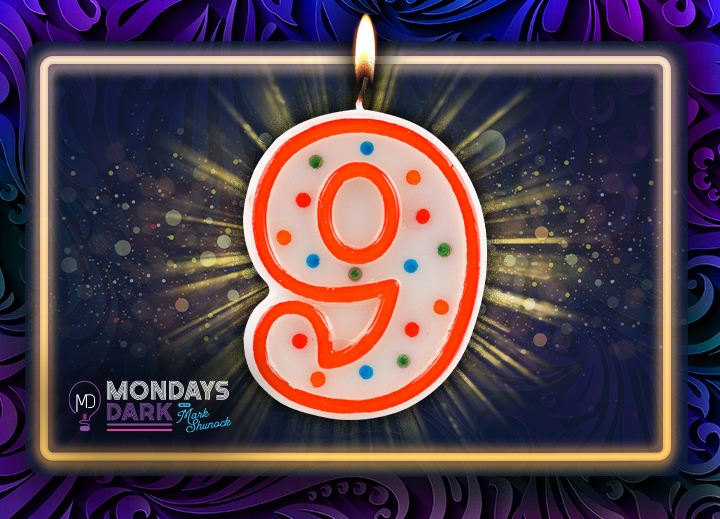 Mondays Dark celebrates another year of giving. As they reflect back at their 2021 charity partners from 2022 and introduce the 21 charity partners for 2023. Mondays Dark never disappoints with their entertainment activities for a good cause. Get tickets here.
(14) 'Miss Fabulous America'
The inaugural Miss Fabulous America pageant will take place on December 4, 2022 at the Ahern Hotel in Las Vegas. Registration for participants and sponsorship opportunities close on November 25, 2022. Tickets are available now through eventbrite.

(13) NBA G-League Ignite Home Game (Free Ticket Giveaway)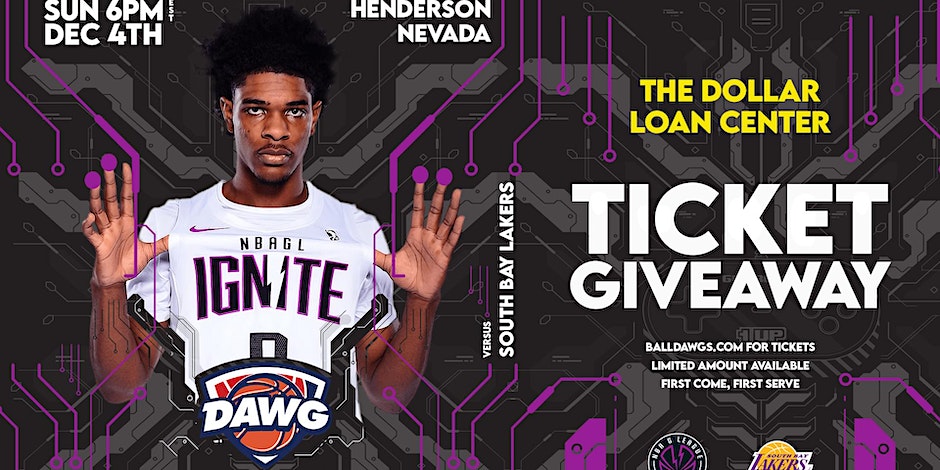 The NBA & Ball Dawgs would like to invite the community out to attend a NBA G-League Ignite Home Game. Free tickets here.
(12) Immersive Nutcracker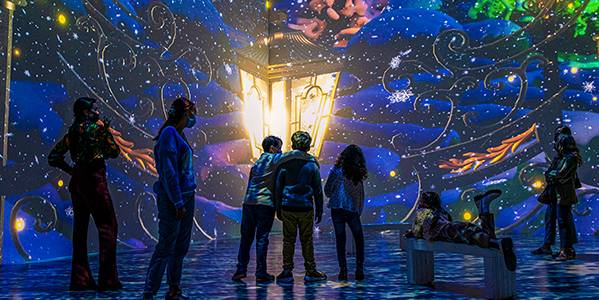 Experience the world of the classic Christmas ballet like never before with this immersive experience that features stunning projected visuals and the iconic music you know and love to create a 30-minute holiday spectacular that's perfect for all ages. The Immersive Nutcracker is available from November 19th to December 30th.
(11) The Cowboy Channel Cowboy Christmas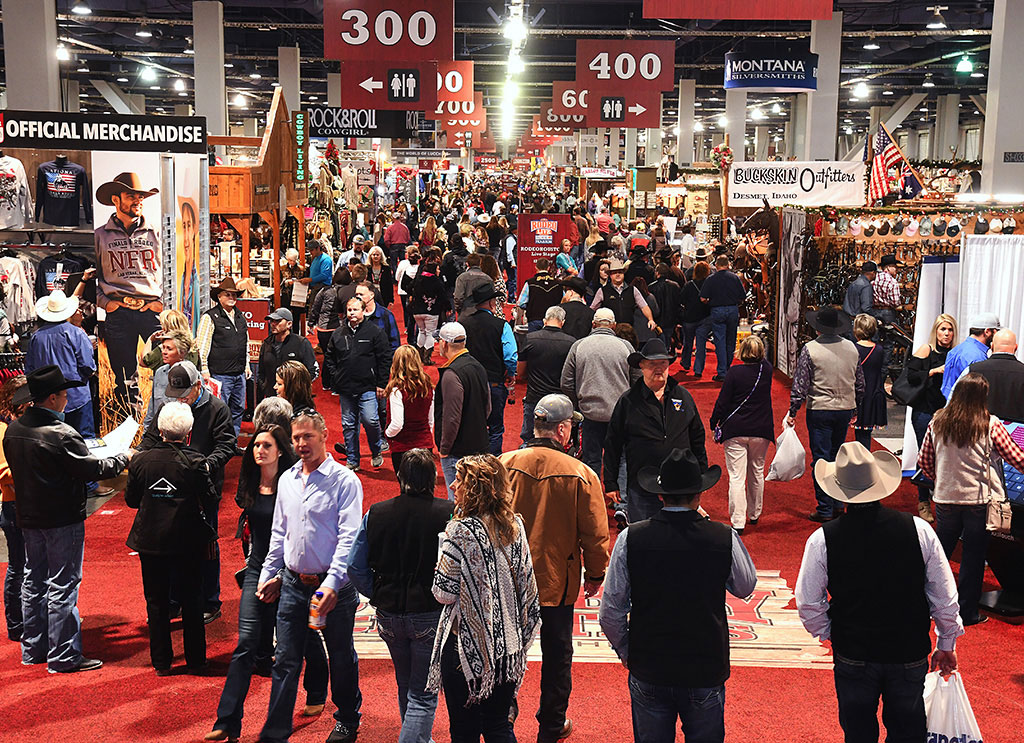 It's a perfect complement to the NFR activities all week long! If you're looking for the newest, greatest gifts in Cowboy Christmas, then this is the place. Hundreds of vendors with the latest unique gifts for family and friends are on display. And don't miss out on your favorite cowboy stars as they make surprise appearances and sign autographs. Get tickets here.

(10) BLACK OUT Gameday Party Bus – Las Vegas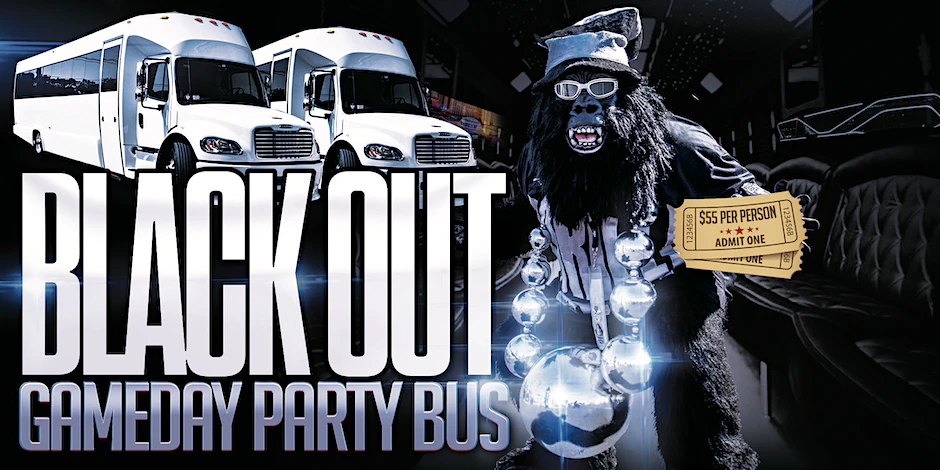 Bar Code Burgers will have food available for purchase in the morning, there will be options for ALL YOU CAN DRINK wristbands ($30) available for purchase at the front door, pass will be good for the Party Bus ride & tailgate as well. Hang out and Party with us all day for the chance to win giveaway prizes, meet Gorilla Rilla, chop it up with Kenny King Jr., Raider Cody, Samoan Raider & Graphk Raider, buy Black Sunday merchandise, and catch some vibes with DJ Mike Scott. Pacifico & Woodson Whiskey products will be available to you every step of the way.. Stick around for a chance to Win some Raffle Items. Get tickets here.

(9) The Clash featuring Arizona-Indiana & UNLV-Washington State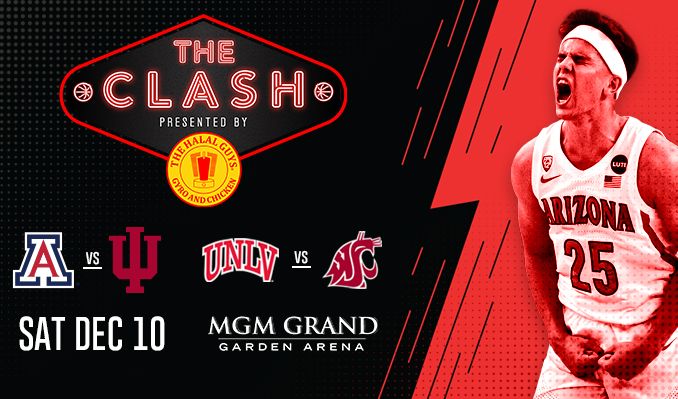 The largest American halal food concept and one of the world's fastest-growing fast-casual franchises, The Halal Guys, has partnered with The Clash, a highly anticipated college basketball doubleheader of the early season. The Dec. 10 event at MGM Grand Garden Arena will showcase UNLV against Washington State before a battle between two blue-blooded programs, Arizona vs. Indiana. Get tickets here.

(8) Rick Ross at Drais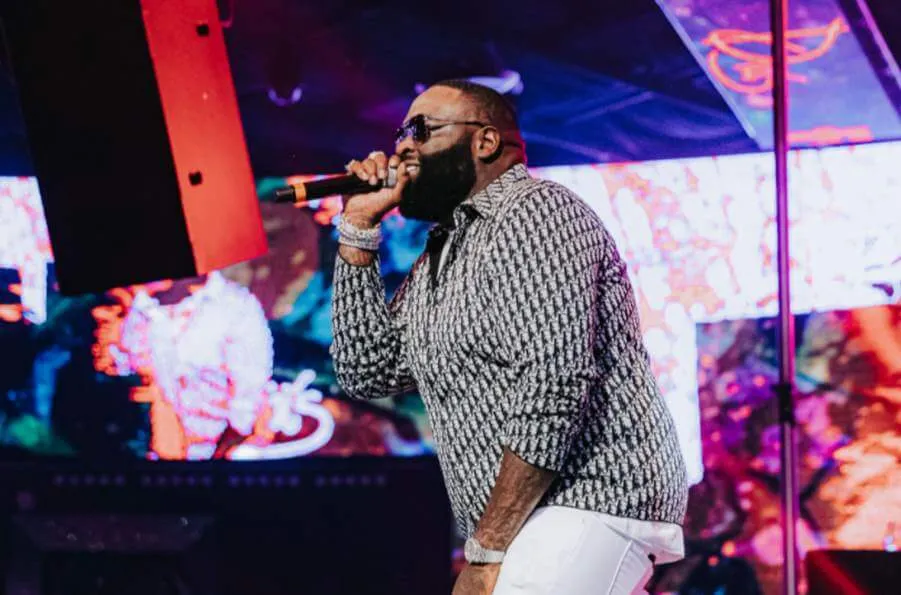 Rick Ross to Ring in the New Year at Drai's Nightclub in Las Vegas.
The world-renowned rooftop nightclub and epicenter of Las Vegas nightlife and entertainment, Drai's Nightclub, has announced that hip-hop icon Rick Ross will return for the third performance of his new multi-year Drai's LIVE residency in December. Get tickets here.
(7) 2022 Wrangler National Finals Rodeo (NFR)
Each December, the top 15 contestants in bareback riding, steer wrestling, team roping, saddle bronc riding, tie-down roping, barrel racing and bull riding qualify to compete at the Wrangler NFR. During the 10 days of competition, the Wrangler NFR transforms the look and feel of the "Entertainment Capital of the World." Thousands of rodeo enthusiasts decked out in Wrangler jeans, Justin boots and cowboy hats fill hotels, casinos, restaurants, shopping malls and showrooms. In addition, hotel marquees are splashed with the names of the brightest stars in country music.
(6) Michel Rivera vs Frank Martin at The Cosmopolitan, Vegas on Dec 17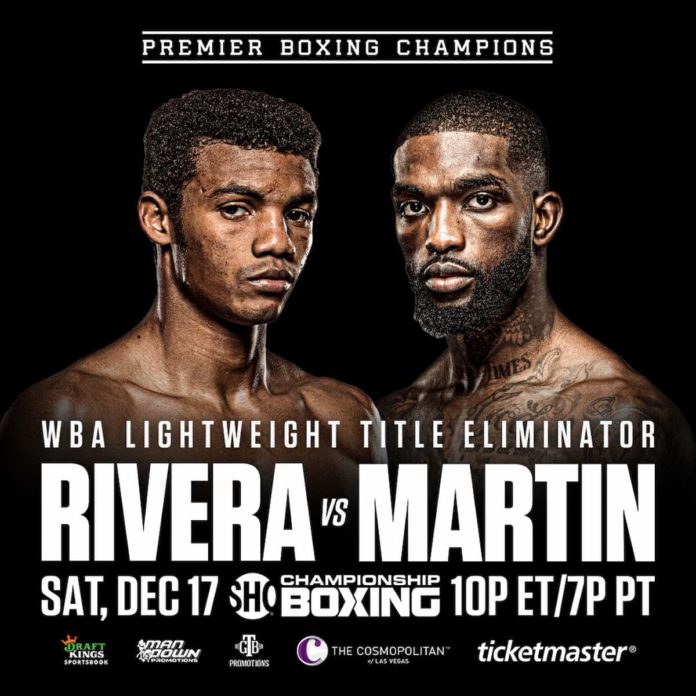 Rising undefeated lightweight contenders Michel "La Zarza Ali" Rivera and Frank "The Ghost" Martin will clash in an intriguing 12-round WBA Lightweight Title Eliminator as they headline live on SHOWTIME Saturday, December 17 in a Premier Boxing Champions event at The Chelsea inside The Cosmopolitan of Las Vegas.
(5) Pac-12 Football Championship Game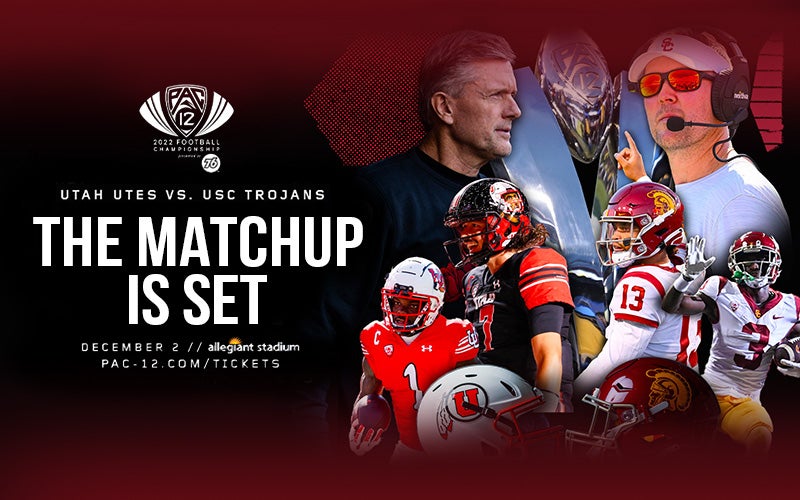 The 2022 Pac-12 Championship Game will be returning to Allegiant Stadium on Friday, December 2. The matchup between No. 6 USC and No. 14 Utah is set for a 5:00 PM PT/ 6:00 PM MT kickoff.
(4) 2022 Las Vegas Bowl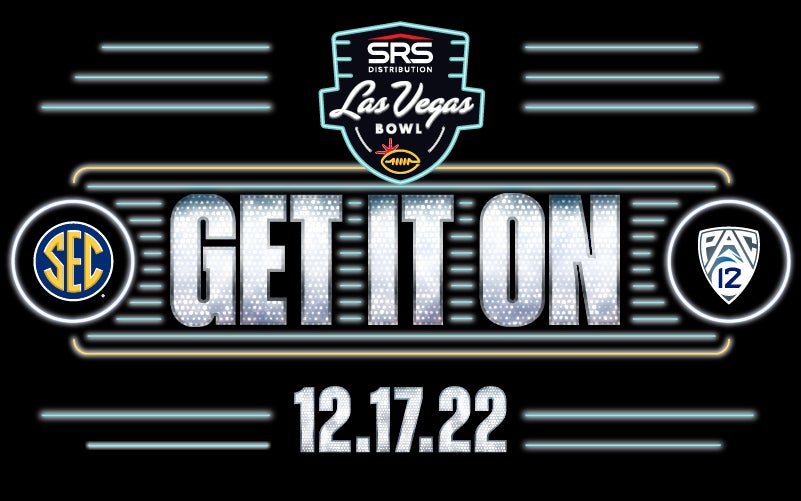 For the first time in 22 years, the Southeastern Conference will play in the SRS Distribution Las Vegas Bowl where it will face the Pac-12 at Allegiant Stadium. Get tickets here.

(3) Vegas Golden Knights

The Vegas Golden Knights are winning, and there's nothing like attending a hockey event in Vegas at T-Mobile Arena. The Golden Knights have several games slated for the month of December.

(2) Las Vegas Raiders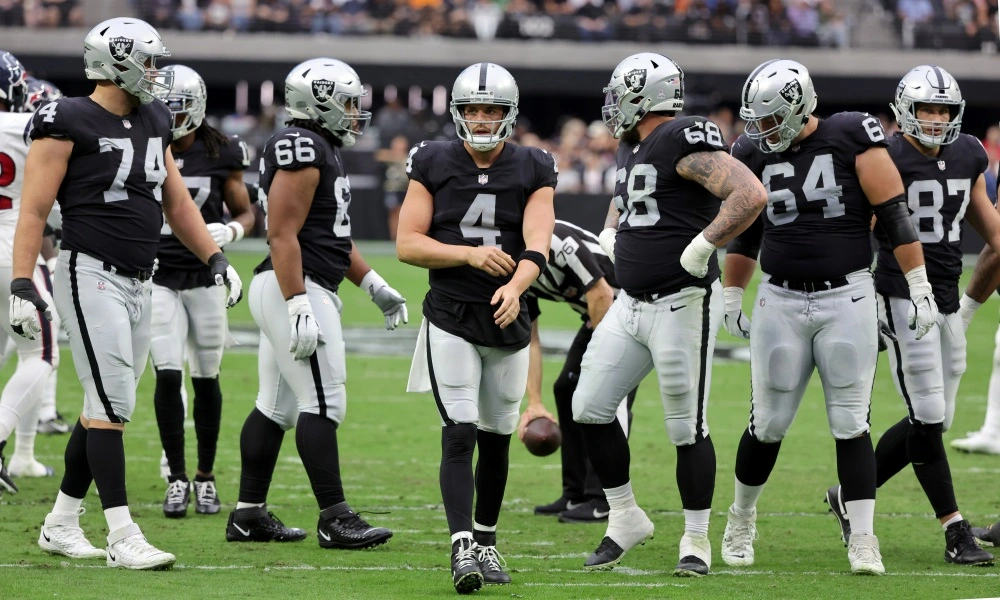 The NFL is king in sports and Las Vegas. You can attend two home games in the month of December. The Raiders will host the Chargers on December 4th, and the New England Patriots on December 18th.

(1) Weekends with Adele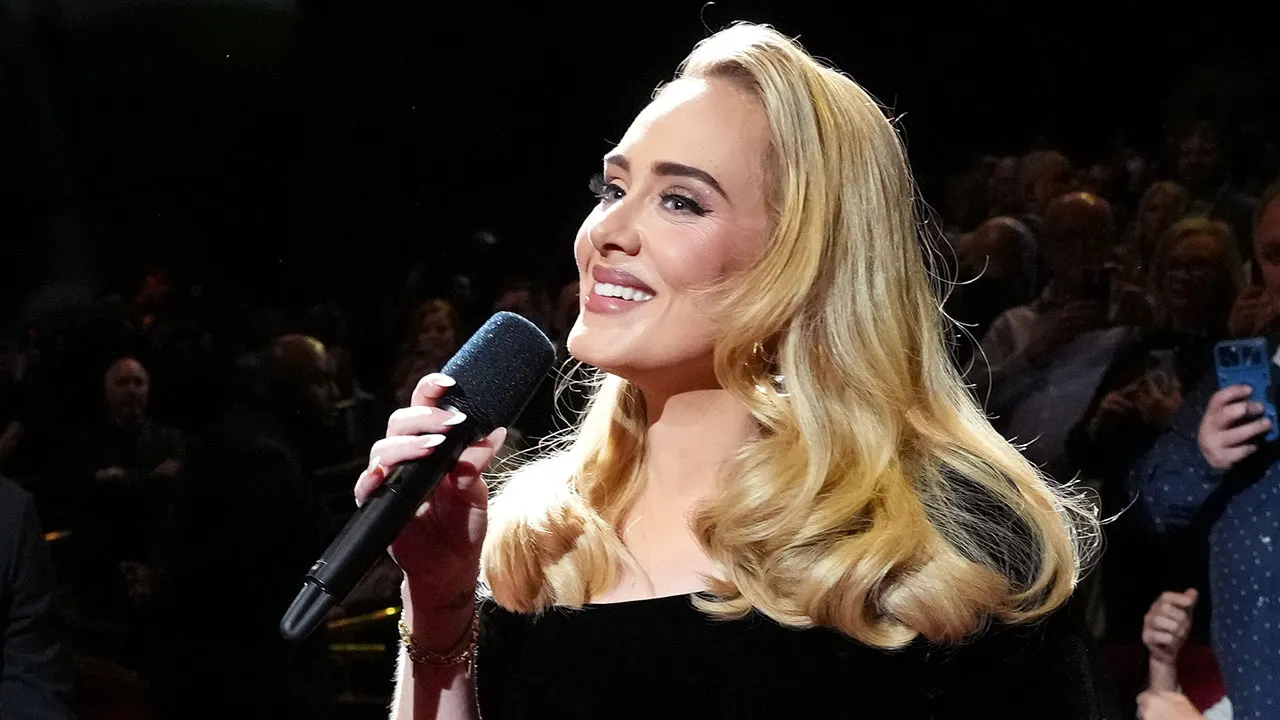 Adele's Las Vegas residency got off to a triumphant start, so much so that she's already added two more shows.

Weekends with Adele is the first concert residency by British singer Adele, held at The Colosseum at Caesars Palace from 18 November 2022 and planned to continue until 25 March 2023, and comprising a five-month series of Friday and Saturday night shows.
It's a given that Adele comes in at the number one spot, she is the current Queen of Las Vegas.
Follow me on social media (Twitter) @MikeDixon_VST / Instagram @MikeDixonSports, tell me who would you rank in the top ten spots of the rankings.

Thank you for reading.