By Kirk Kern
Florida knocked off Pac-12 favorite Utah the first week of the college season. On the Gators' final game of the season, Oregon State avenged that loss for the conference with a 30-3 win over the Gators Saturday in the Las Vegas Bowl.
It was the fourth straight win for the No. 14 Beavers, while the Gators dropped their third straight game.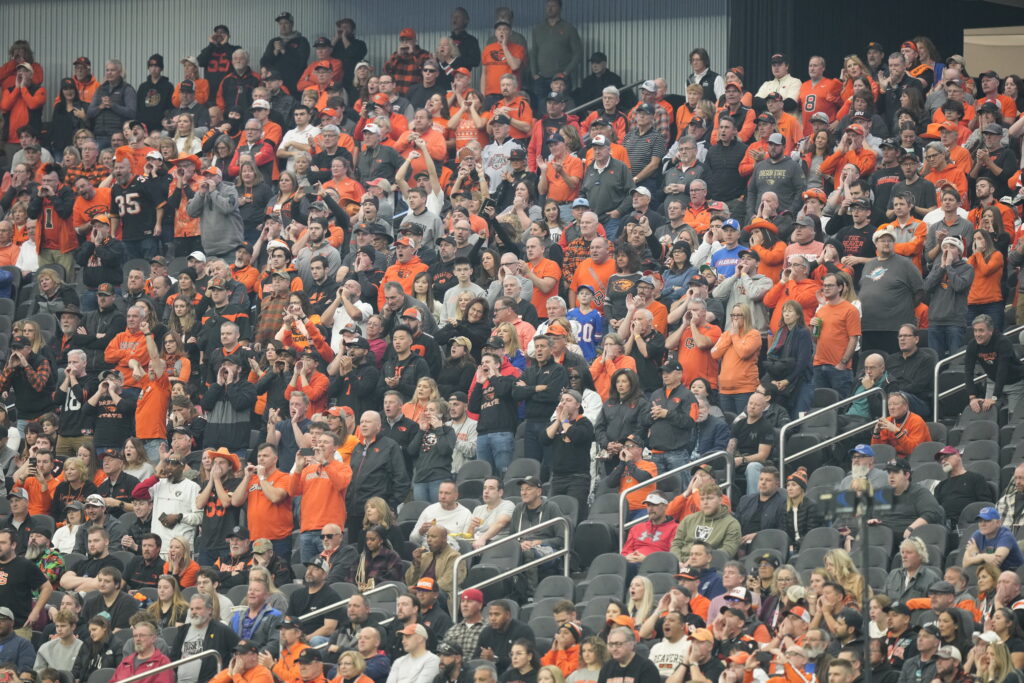 The score was 10-0 at the half before the Beavers scored twice in the third quarter to go up 23-0.
Oregon State (10-3) took the second half kickoff 64 yards on 10 plays, capped by a Ben Gulbranson 15-yard touchdown pass to Silas Bolden with 10:46 left.
Florida (6-7) went three-and-out on their next possession and Jeremy Crenshaw's punt was blocked by Jack Colletto. Skyler Thomas recovered, and the Beavers had the ball at the Gator 7 yard line.
Two plays later, Gulbranson ran in for a score from seven yards out. The conversion failed and the Beavers led 23-0.
Oregon State extended the lead to 30-0 early in the fourth quarter on a 2-yard touchdown run by Jam Griffin after a 13-play, 98-yard drive.
Florida went for a fourth and two from the Beavers 20 yard line with 7:54 left in the game, but Montrell Johnson Jr. was stuffed at three yards behind the line of scrimmage to turn the ball over on downs.
The Gators avoided the shutout on a 40-yard field goal by Adam Mihalek with 37 seconds left in the game. Jack Miller connected with Thai Chiaokhiao-Bowman for a first down at the Oregon State 6 yard line. But Trevor Ettienne was stuffed at the line and Miller was sacked on the next two downs. Florida opted for the field goal to at least put points on the board.
The Gators had the first scoring opportunity in the game, but Mihalek missed a 52-yard field goal with 5:49 left in the first quarter following an 11-play, 51 yard drive.
Oregon State answered with its own long drive of eight plays and 65 yards, capped by a Tyjon Lindsey touchdown run from eight yards out. The Beavers led 7-0 following the conversion.
The Beavers added an Everett Hayes 27-yard field goal to extend the lead to 10-0 with 4:32 left in the half. Oregon State had the chance for another field goal, but the Gators blocked a 33-yard field goal attempt on the last play of the half.