When comparing quarterbacks, it is essential to evaluate their individual performances and the circumstances surrounding their careers. In the case of Jimmy Garoppolo and Russell Wilson, both are exceptional quarterbacks who have achieved notable success in the NFL.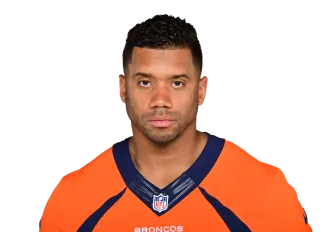 Russell Wilson (12th)
---
2022 stats: 15 games | 60.5 pct | 3,524 pass yds | 7.3 ypa | 16 pass TD | 11 INT | 277 rush yds | 3 rush TD | 6 fumbles
Via NFL.com: 2022 was a complete disaster for Wilson. Everything with the QB and the Broncos was slow in his first year with the team: His movement, the relay of the play call and the time to snap. Denver stunk, plain and simple, and that can't happen again in 2023.
New coach Sean Payton has spoken with his chest out about how things will be different in the Mile High City in 2023. That starts with Wilson, who showed up to camp leaner. I expect he'll work better with Payton, a proven winner, than he did with Nathaniel Hackett, who was fired before last season even ended.
Jimmy Garoppolo (22nd)
---
2022 stats: 11 games | 67.2 pct | 2,437 pass yds | 7.9 ypa | 16 pass TD | 4 INT | 33 rush yds | 2 rush TD | 3 fumbles
At this point, we know enough about Garoppolo to feel pretty confident about this placement, right? He's good enough to win you some games, he won't lose you a bunch of games, but he's never been good enough to win most of your games.
He's also a walking health concern, missing 30 games over the last five seasons. But a change of scenery and a reunion with Josh McDaniels might be just what the doctor ordered.
We can't guarantee Garoppolo will be any better than Derek Carr. But because he's been good enough to help excellent teams reach conference championship games and a Super Bowl, he's deserving of this place. A career year under McDaniels would elevate him, but we pretty much know this is where Garoppolo will exist for most of 2023 — provided he completes the season.
Still, it's better than going with an unknown. At least there's familiarity between coach and quarterback. Oh, and at least Garoppolo knows he's wanted in Las Vegas, unlike how he felt in San Francisco last season.
Final thoughts:
Russell Wilson, known for his dynamic playmaking abilities, has consistently showcased his skills throughout his career. With a new coach in 2023, Wilson has the opportunity to further develop and adapt his game under fresh guidance.
On the other hand, Jimmy Garoppolo recently joined the Raiders during this offseason. It is worth noting that Garoppolo reunites with his former coach from New England, Josh McDaniels. This reunion may provide a familiar system for Garoppolo to excel within.
Ultimately, determining who is better between these two quarterbacks requires a comprehensive analysis of their performances on the field, their ability to lead teams effectively, and how they adapt to changing circumstances.
Edge in favor of Jimmy Garoppolo.
Subscribe to our YouTube page: https://youtube.com/@VegasSportsToday
Thanks for reading. Make sure to bookmark this site and check back daily for the latest Las Vegas sports news and analysis year-round. Also, you can follow me on Twitter at @MikeDixon_VST, @VegasSportsTD, and that's where you can ask questions. You also can ask questions via email at [email protected].