The Vegas Golden Knights announced today, February 14, plans to celebrate Black History Month during their game on Thursday, February 16 when facing the San Jose Sharks at T-Mobile Arena at 7 p.m. PT. The game on Thursday is presented by Nevada Army National Guard.
Before the game's start, the Golden Knights will be wearing specialty jerseys during warmups designed by Jalen Jones, the team's Motion Graphics Designer, with input from forward Keegan Kolesar. Select in-game elements of T-Mobile Arena will also be tailored by Jones and the Golden Knights to recognize Black History Month throughout the evening.
The specialty jerseys for Black History Month will be individually signed by players from the Golden Knights and available for purchase through a live online auction. The jersey auction will officially open at 5:45 p.m. PT and close at 9 p.m. PT. Fans can visit BHM2023.GiveSmart.com or text "BHM2023" to 76278 to participate. A portion of the proceeds from the player-worn jerseys on Thursday will benefit a local scholarship through the Urban Chamber of Commerce.
Raiders president Sandra Douglass Morgan to ring team's siren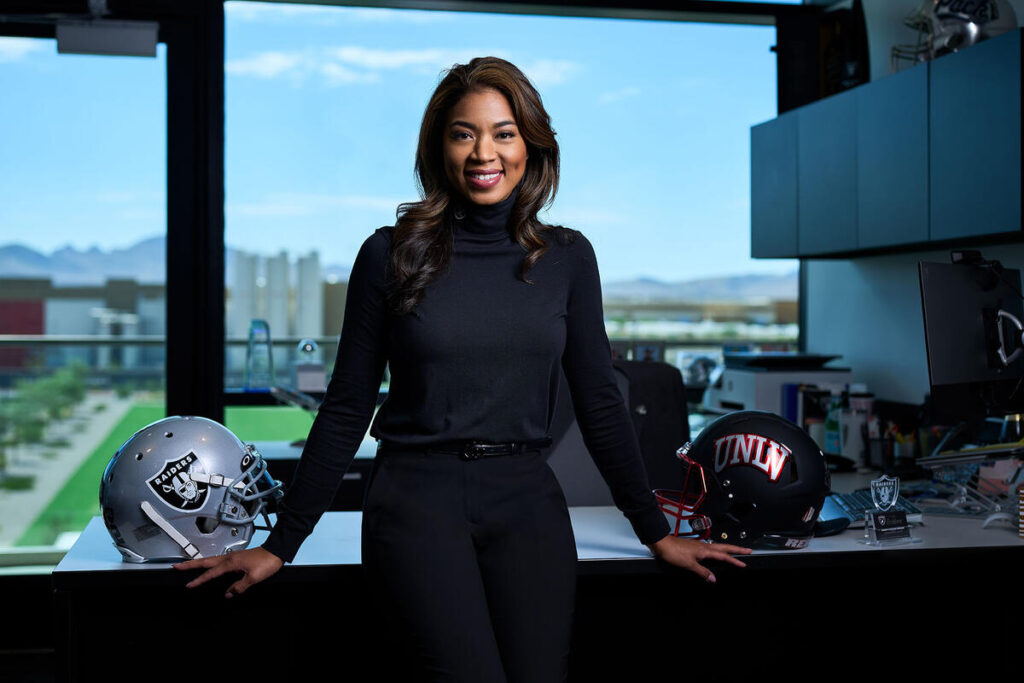 The Golden Knights will welcome Hannah Marie Brown, a prominent Vegas educational activist, and Sandra Douglass Morgan, President of the Las Vegas Raiders, on Thursday night. They will ring the team's rally sirens prior to the first and third periods, respectively. Brown has been a leader and inspiration in multiple roles promoting education in the Valley, including through her nonprofit Hannah Brown Community Development Corporation. When hired by the Raiders in July of 2022, the Vegas native Douglass became the first Black woman in NFL history to be named a team's president.
The team will host a youth hockey clinic at Doolittle Community Center on Friday, February 17. Kolesar and members of the Golden Knights will be at the community event from 3 to 4 p.m. PT. Friday's youth hockey clinic is closed to the public.
The NHL, Hockey Hall of Fame and ALXMOBILE previously announced the launch of the United by Hockey Mobile Museum, which celebrates hockey's trailblazers and leaders spanning underrepresented and multicultural demographics. The mobile experience is scheduled to visit all 32 NHL markets and stop in Vegas on Friday, March 3 when the Golden Knights face the New Jersey Devils. Fans can visit here for more information on the United by Hockey Mobile Museum.
Official team merchandise designed to celebrate Black History Month is available at The Arsenal at City National Arena and The Armory at T-Mobile Arena.
Thanks for reading. Make sure to bookmark this site and check back daily for the latest Las Vegas sports news and analysis year-round. Also, you can follow me on Twitter at @MikeDixon_VST and on Instagram @MikeDixonSports, follow Vegas Sports Today on Twiiter @VegasSportsTD, and that's where you can ask questions. You also can ask questions via email at [email protected].