It's do or die time for UNLV football. If the Rebels want to secure even a hope of playing in a bowl game, they have to win their two remaining games, starting Saturday at Hawaii and then at home against rival Nevada.
It seems like it was only yesterday that UNLV was 4-1 and in prime position to be eligible for their first bowl game since a visit to the Heart of Dallas Bowl on Jan. 1, 2014.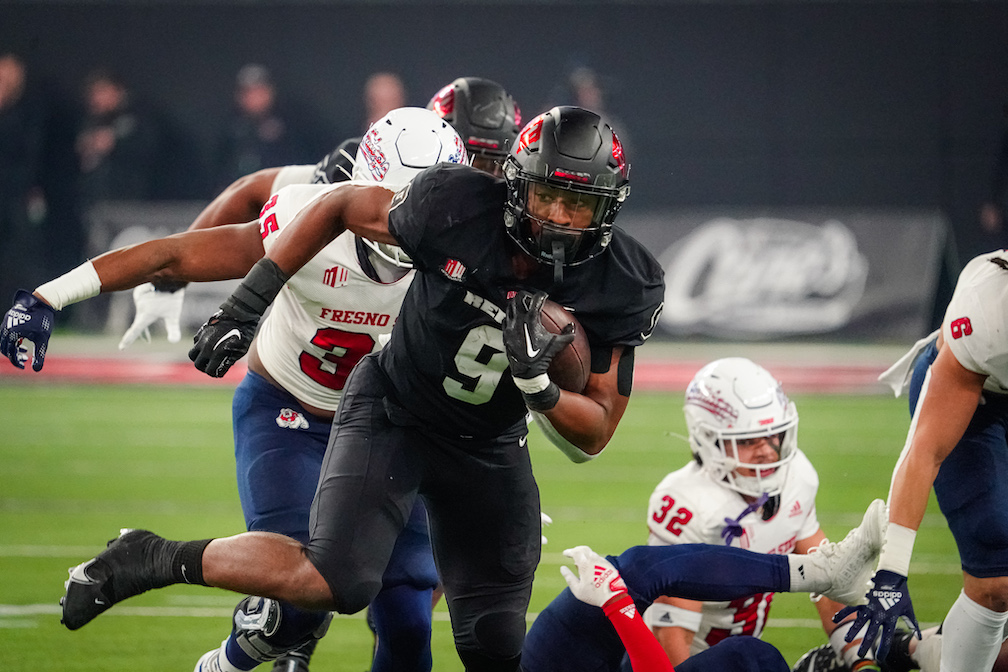 But last Friday night, the Rebels fell to Fresno State, 37-30, for their fifth straight loss to drop to 4-6 on the season and 2-4 in the Mountain West Conference.
Fresno State moved to 6-4 overall and 5-1 in first place in the West Division of the conference.
The Rebels led 16-14 at halftime but later trailed 27-19 before Aiden Robbins broke loose on a 66-yard touchdown run. A two-point conversion tied the score at 27-27, but the Bulldogs answered with a 65-yard touchdown pass from Jake Haener to Jalen Moreno-Cropper.
The teams traded field goals, with the Rebels Daniel Gutierrez converting from 33-yards out with 13 seconds left. An onside kick attempt failed to end the game.
Gutierrez had five field goals in the game, the first Rebel kicker to accomplish this feat. He is UNLV's all-time leading kick score with 258 points. For his effort, he was named MWC special teams player of the week.
"An awesome atmosphere to be back at home," Coach Marcus Arroyo said. "Such a great place to play when our fans are there and excited, it makes all the difference in the world. Obviously Veterans Day is a special occasion too. Disappointed we couldn't finish it off, playing a really good team … but the resiliency and the toughness of our football team, I couldn't be prouder of and we have two games left here to continue to hit the pedal and go."
The two games left will determine whether there could possibly be a third game this season.
From the looks of it, the Rebels will be big favorites in both games, even on the road where they've won only once this season. UNLV is an 11-point favorite against the Warriors (2-9, 1-5) in the ninth "Island Showdown" sponsored by The California Hotel in downtown Las Vegas.
The Rebels have won 10 of the last 18 meetings between the two teams while the Rainbow Warriors own an 18-13 overall advantage.