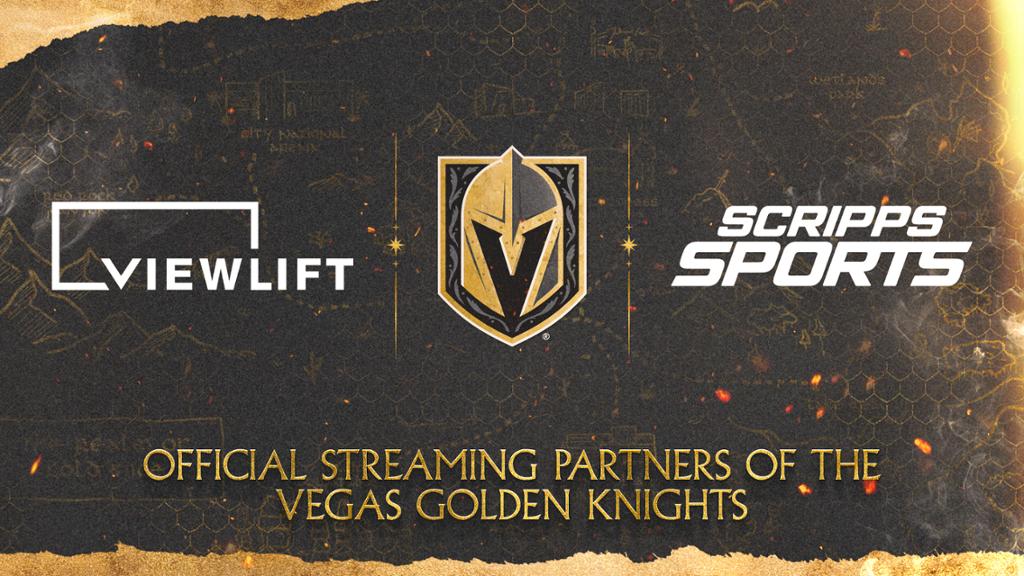 Fans of Stanley Cup Champion Vegas Golden Knights keep finding reasons to celebrate their favorite team.
The team has announced a multi-year partnership with sports streaming giant ViewLift to stream all locally-broadcast VGK games live on major devices, giving their fans in Nevada and surrounding states new ways to watch.
Beginning with the opening of the 2023 season on September 24, the new deal will coincide with their previously-announced agreement with Scripps Sports to produce the games and distribute them via their local station, KMCC-TV. New features are expected to be announced in the coming weeks.
ViewLift will also create Golden Knights-branded properties on the web, iOS, and Android devices, Roku, Fire TV, Apple TV, Vizio and Xbox, featuring live games and companion content. The New York-based company is an existing NHL streaming partner and distributes other teams services as well, including the Washington Capitals. They have been working with the NHL to ensure that all hockey fans have access to their local team's live games.
"Our alliance with ViewLift and Scripps Sports enables our fans throughout the region to enjoy the action on whatever device they choose and from wherever they are," said Vegas Golden Knights team president and CEO, Kerry Bubolz. "We will give our fans every possible option to interact with the team and watch hockey live and on demand. It's essential that our TV and digital services reflect our Stanley Cup-winning on-ice performance, and I know that with Scripps Sports and ViewLift we will achieve this."
"We are honored to be the reigning Stanley Cup champion Vegas Golden Knights' digital partner, and to work with the team and Scripps Sports to bring the action to all local VGK fans," said ViewLift CEO Rick Allen. "Our expertise delivering live sports across the OTT device world – including for the NHL and its teams – will ensure the best streaming experience for those fans, watching at home or on the go."