The Las Vegas Super Bowl LVIII Host Committee and the National Football League (NFL) celebrate the announcement of 150 local, diverse businesses accepted into the Super Bowl LVIII Business Connect program. Selected businesses have the potential to land sub-contracts with NFL vendors and event producers leading up to and during Super Bowl LVIII.
"We are thrilled to welcome so many local businesses into the Business Connect program and showcase the phenomenal talent that resides within Las Vegas' diverse business communities," said Myisha Boyce, Chief Community Engagement Officer for the Las Vegas Super Bowl LVIII Host Committee. "Las Vegas business owners and entrepreneurs have demonstrated their commitment, ability, and readiness to take on the biggest day in sports. For the next ten months, the Business Connect team will provide support, guidance, and development opportunities to assist local suppliers and service providers in successfully competing for Super Bowl-related contracts."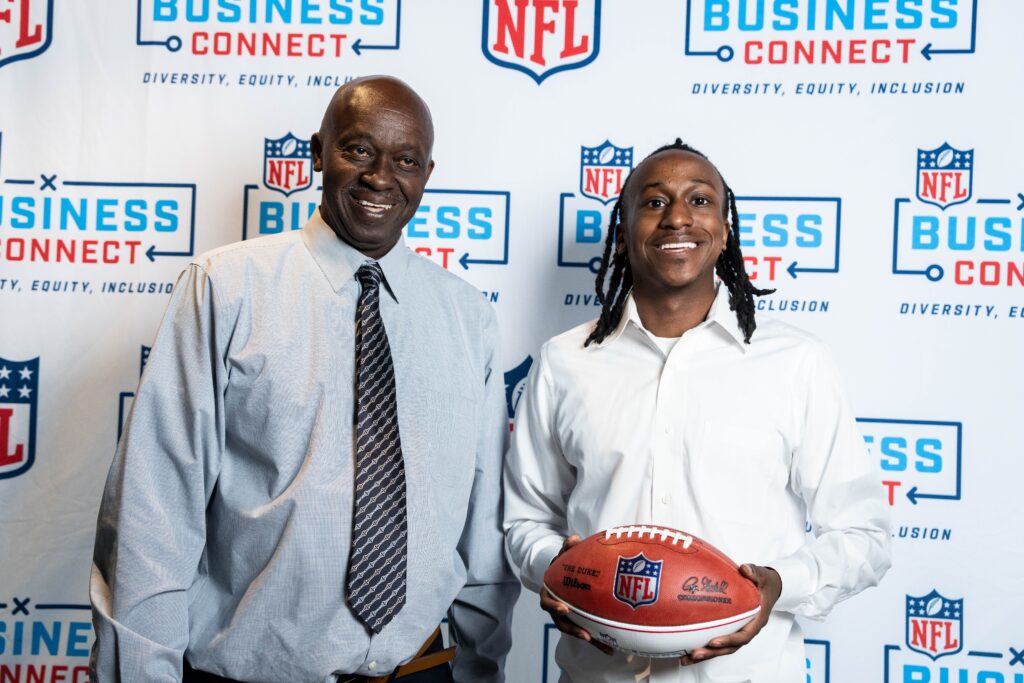 "Las Vegas businesses come to the Business Connect program ready to work," said David Waymer, Program Specialist for the Business Connect program. "The suppliers have experience and capacity. Our work with them now is to prepare them to understand how we do business – the expectations, timelines and work ethic of NFL vendors. We'll create access to our procurement teams and opportunities for member companies to compete for and win contracts."
Selected Las Vegas businesses will be profiled in the Super Bowl LVIII Business Connect Resource Guide. The guide outlines more than 30 event disciplines and is one of the prime resources NFL vendors and event producers use to identify qualified and experienced providers of required goods and services. From catering to floral design, tenting, production and beyond, NFL vendors will have an extensive list of 150+ businesses from the Las Vegas community to fulfill the sub-contracting needs of Super Bowl LVIII and the ten-days of events leading up to the game.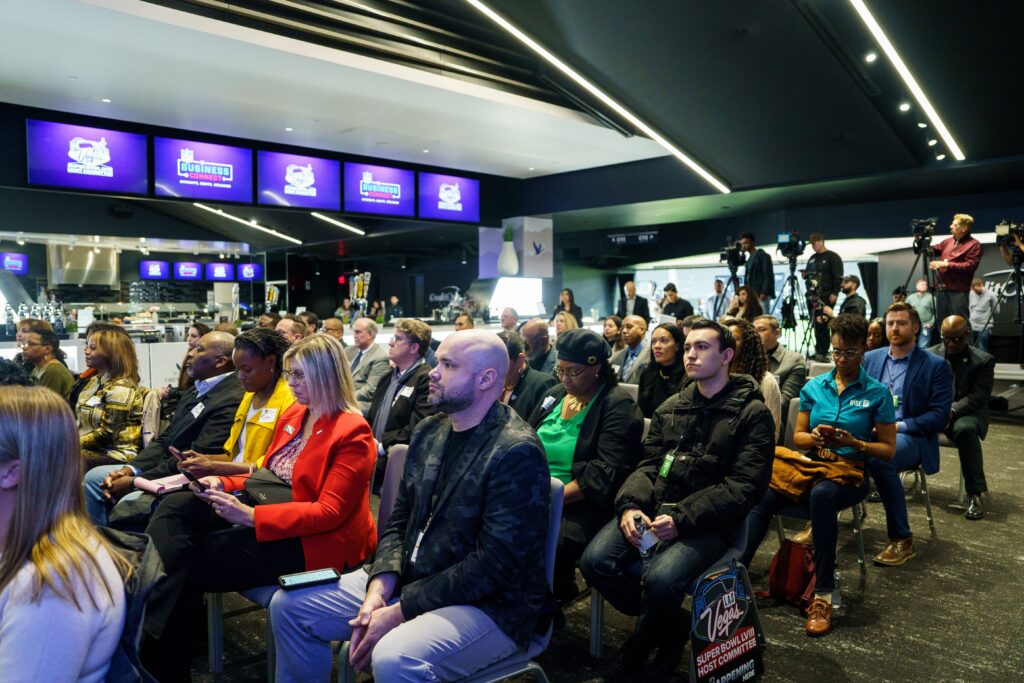 Some of those accepted into the Super Bowl LVIII Business Connect program include:
Fresh Wata, Event Production
Live Electric, Cable Wire Contractor
Rika Arepa Express, Food & Beverage
Simply Pure, Food & Beverage
Direct Source Procurement, Sustainable Food Packaging
Any Occasion Baskets, Custom Florals
KOR Building Group, General Contractor
Wedlow Maintenance, Janitorial Services
Larnell Alan Enterprises, Linens
Storyville RD, Event Videography
Cashman Photo, Event Photography
These businesses collectively represent all five diversity categories represented by the Business Connect Program: women, minorities, people with disabilities, LGBTQ+ individuals, and veterans.
Between now and Super Bowl LVIII in Feb. 2024, selected suppliers will have access to various networking events, informational sessions, and workshops to prepare for sub-contracting opportunities and manage their business growth and capacity. For more information on Super Bowl LVIII Business Connect, visit https://lvsuperbowlhc.com/business-connect/.