LAS VEGAS, NV (May 21, 2023) – In the city of Las Vegas, Nevada, a young star has emerged on the track and field scene, capturing hearts and breaking records. At just 15 years old, Sofia Lopes, a super freshman from Liberty High School, has proven herself to be an exceptional athlete and an unstoppable force on the track. With her staunch determination, remarkable talent, and a supportive family by her side, Sofia has played a pivotal role in leading Liberty to victory, claiming the 2023 Nevda State Championship in a triumphant display of athleticism.
A Track and Field Prodigy
Sofia Lopes' awe-inspiring journey began when she joined Liberty High School's track and field team, guided by her devoted mother, coach Valerie Lopes, and coach Corey Anderson. Her dedication and pursuit of excellence quickly paid off as she swiftly rose to prominence within the sport. Throughout the season, Sofia showcased her exceptional skills, leaving spectators in awe as she conquered the 100 high hurdles, being crowned state champion.
Teamwork and Triumph: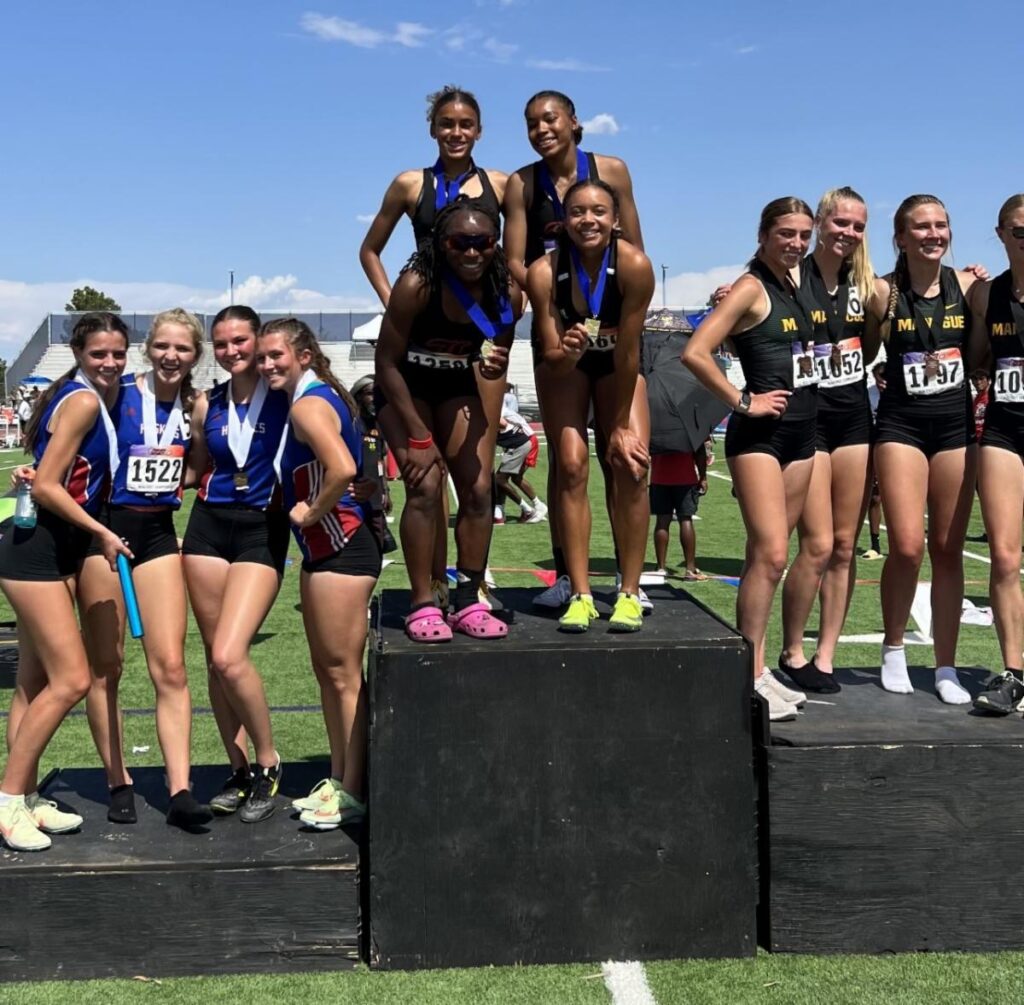 While Sofia's individual accomplishments are undeniably remarkable, she understands the true strength lies in teamwork. Sofia's incredible talent also shone through in the highly competitive 4 x 400 relay, where she played an instrumental role in securing the championship for her school. In addition, she took 4th in the 300 high hurdles. Her persistence and exceptional speed propelled her team to victory, solidifying Liberty High School's state championship, a first in school history.
A Multifaceted Athlete:
Sofia Lopes is not only a standout hurdler and relay runner but also is a talented high jumper. Even in the midst of her demanding schedule, she managed to contribute vital points to her team's championship run in the high jump event. Sofia's versatility and willingness to go above and beyond for her team exemplify the spirit of a true champion.
A Family United by Athletics:
Sofia's extraordinary journey is not a solitary one. She shares her passion for track and field with her sister, Jayden Lopes, a senior at Liberty, who is set to embark on her own collegiate track and field career at Cal State Northridge on a well-deserved scholarship. Additionally, Sofia's other sister, Lyndsey Lopes, has already made her mark on the national stage, achieving great success as a member of the national championship team at USC and earning the prestigious title of Pac-12 high jump and heptathlon champion. The Lopes sisters' accomplishments serve as a testament to their family's unconditional support and love for athletics.
Sofia's Inspirational Journey:
When asked about her phenomenal achievements, Sofia humbly states, "I'm very grateful to all my teammates and our coaches at Liberty, for their commitment to keep us focused. We would not have won the state championship without their guidance. It was a true team victory this year. If feels incredible to know we are this year's Nevada track and field state champions." Her inspiring words capture the essence of her identity and serve as a beacon of motivation for aspiring athletes. Sofia's remarkable accomplishments at such a young age demonstrate the heights one can reach with desire, fortitude, and an unyielding belief in oneself.
Conclusion:
Sofia Lopes, the 15-year-old super freshman phenom from Liberty High School, has taken the track and field world by storm with her extraordinary talent, continuous devotion, and incredible teamwork. Her contributions to Liberty's state championship victory are a testament to her relentless pursuit of excellence. With her family's support and her own brave spirit, Sofia has carved her name into the annals of track and field history in Nevada, inspiring athletes of all ages to reach for their dreams and achieve greatness on and off the track.