On a historic pace in the sack department, Las Vegas Raiders' Defensive End Maxx Crosby still faces an uphill battle for the league's 2022 Defensive Player of the Year Award.

Dave Ziegler makes the case for his star defensive end to bring home the DPOY trophy this season. (Video via Las Vegas Raiders YouTube)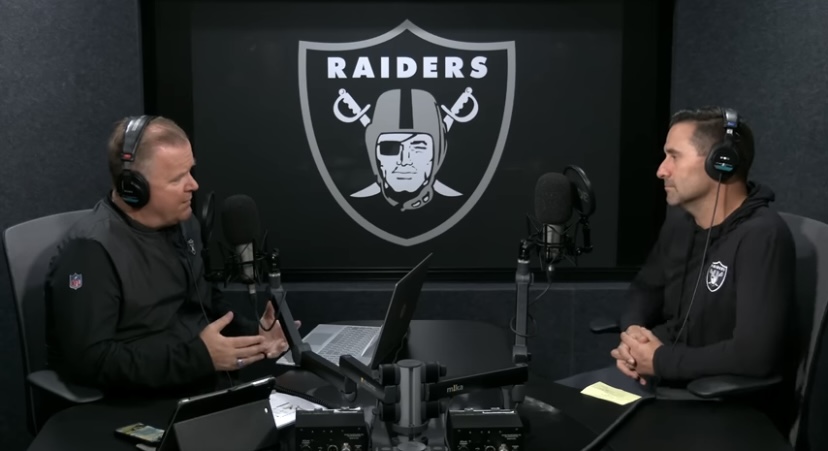 When it comes to winning the NFL's Defensive Player of the Year award, typically an individual defender has to create a number of splash plays throughout the season and take over games when his team needs it the most.

"He [Maxx Crosby] takes over games on all three downs." —Dave Ziegler
Maxx Crosby has 45 solo tackles, 22 assists, 10.5 sacks and 1 fumble recovery in 11 games this season . Ahead of this Sunday's game between the Chargers and Raiders. With three tackles on Sunday, DE Maxx Crosby would have 70 through 12 games, becoming the first defensive lineman in the NFL since 1987 to record 70+ tackles and 10+ sacks through the first 12 games of a single season.
Maxx on Top

Images courtesy of TheRaiderWay_ via Instagram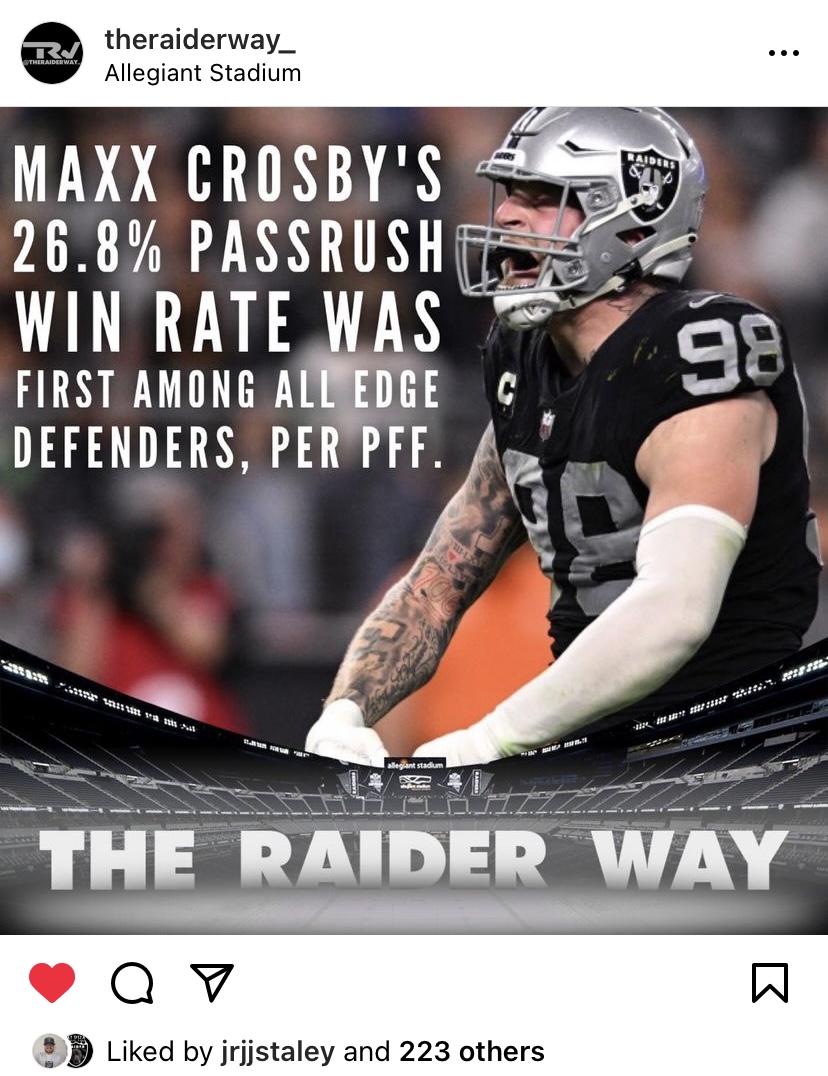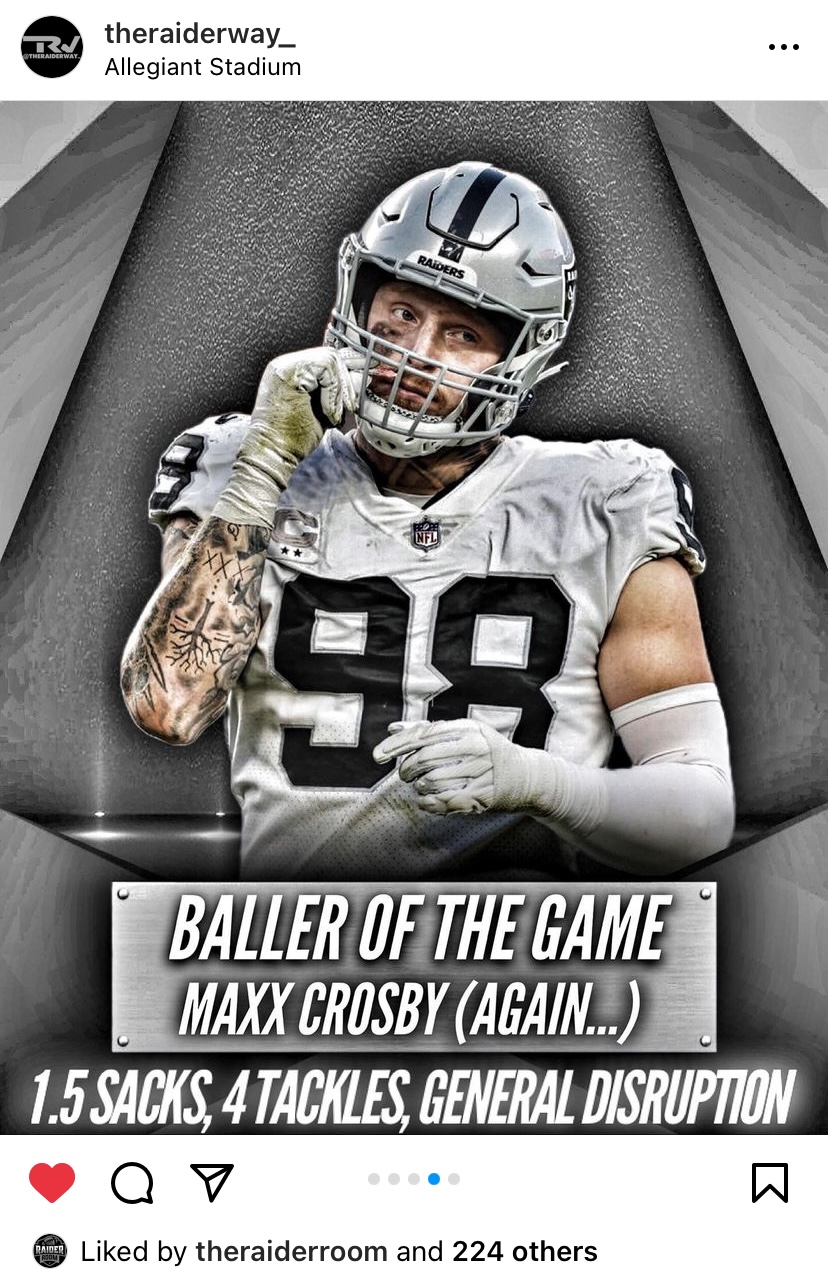 Image courtesy of TheRaiderRoom via Instagram.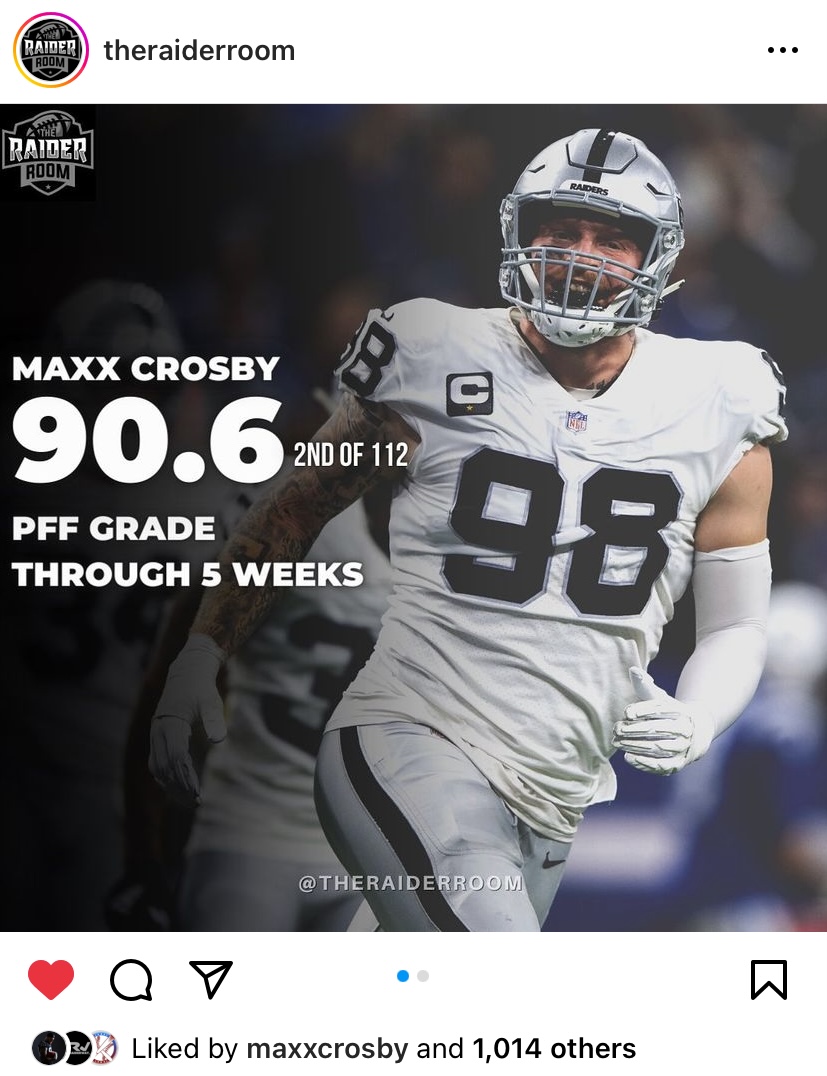 Image courtesy of RaiderWrap via Instagram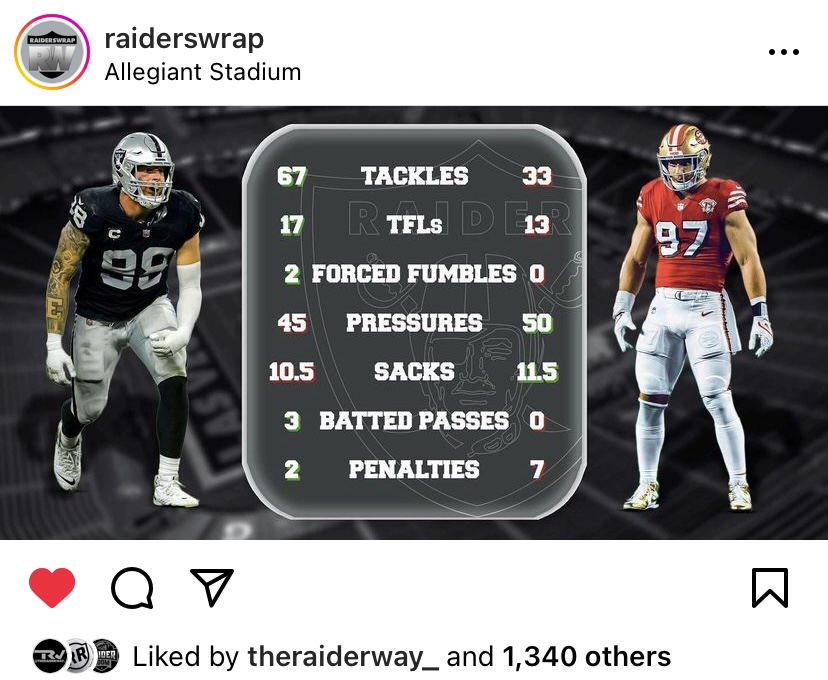 Image courtesy of Raiders PR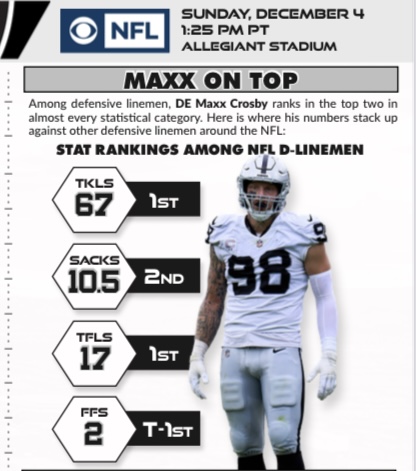 NFL Defensive Player of the Year Odds via BetMGM:
Micah Parsons finished second in 2021 NFL Defensive Player of the Year voting, falling just short of becoming the second rookie to win the award (Lawrence Taylor, 1981).
The Dallas Cowboys' linebacker is a big favorite in NFL odds as he tries to deny Aaron Donald a record fourth award and become the first Cowboys' player to win since Harvey Martin in 1977.
Here are updated Defensive Player of the Year odds and public betting (as of Nov. 29)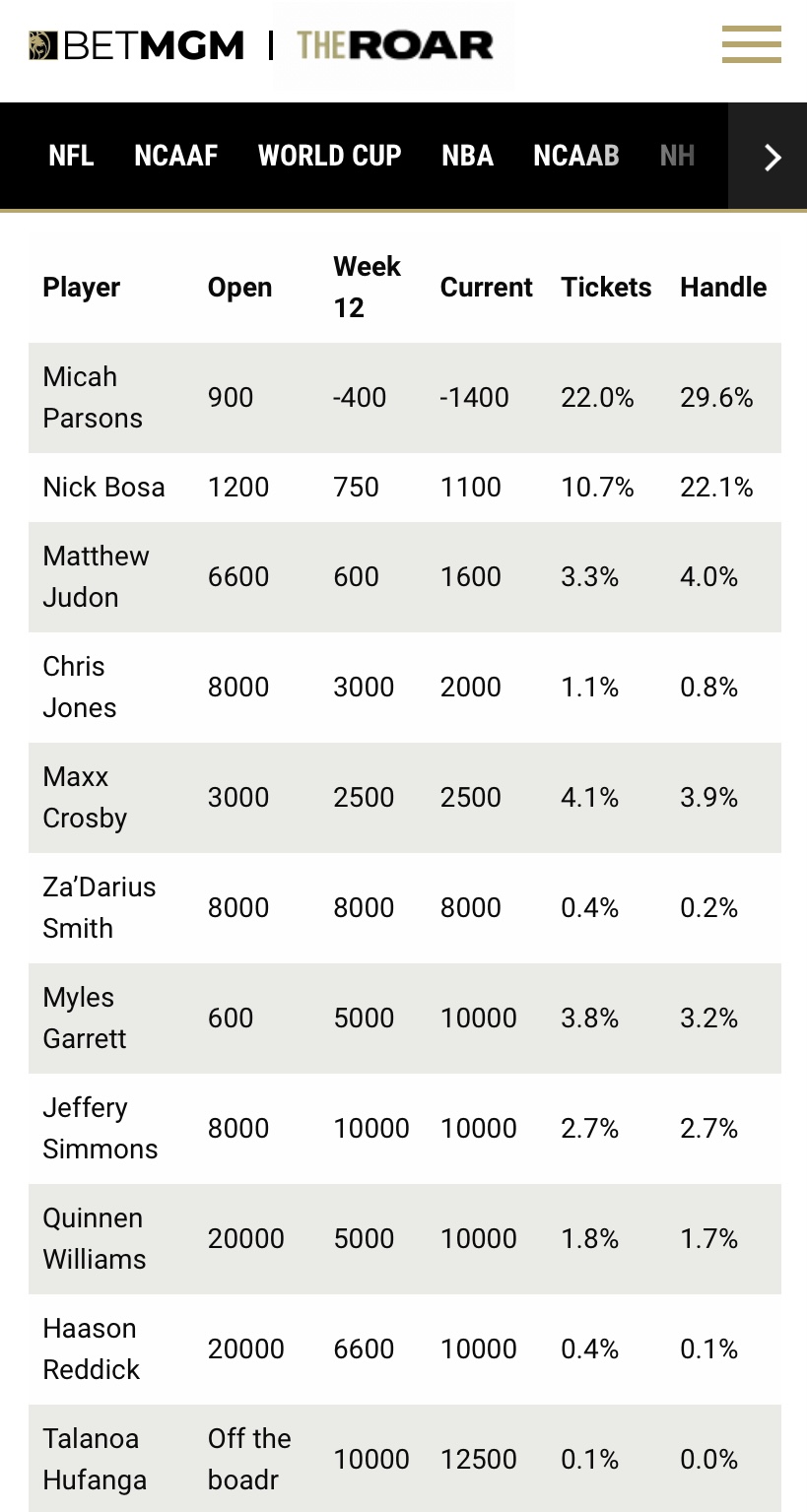 Las Vegas Raiders' Maxx Crosby is a +2,500 underdog to win (DPOY) in the NFL, yet he is still making his mark on the field. Crosby has quickly established himself as a top-tier player and so far this year is posting impressive statistics that could see him awarded with the Defensive Player of the Year award (DPOY) at the end of the season.

With his Las Vegas Raiders potentially progressing to a winning record, it remains to be seen if Crosby can maintain such high levels of performance up until then and beyond. The odds may have been stacked against him entering the season but there's no doubting Maxx Crosby's on-field excellence.
.