View photos from the East-West Shrine game at Allegiant Stadium on February 2, 2023.
The West All-Stars take the win over the East. Final score 12-3.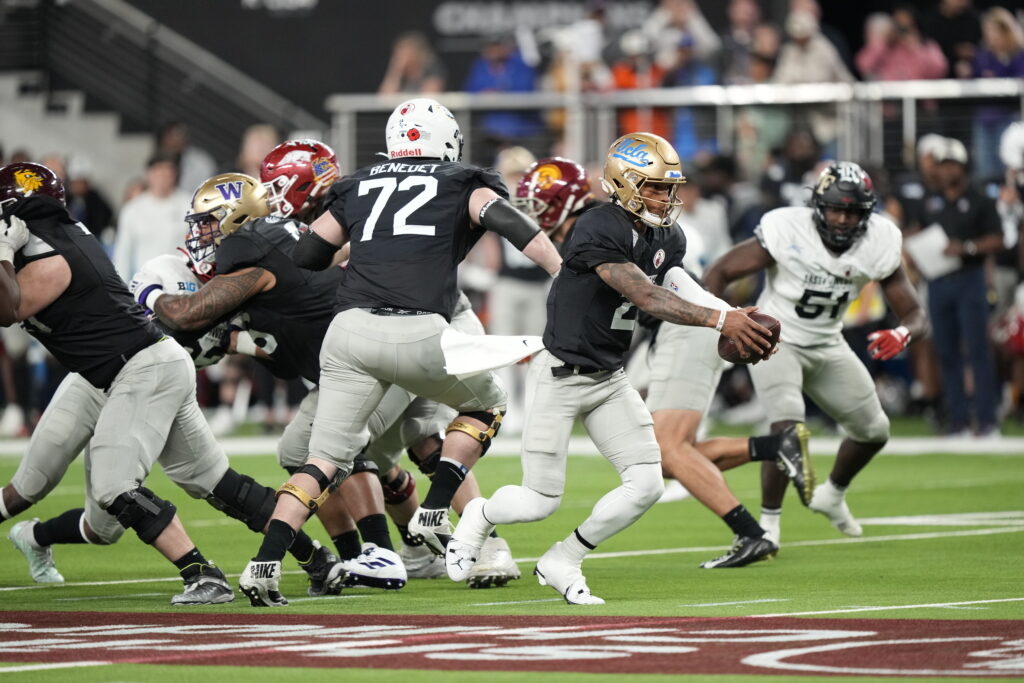 Thanks for reading. Make sure to bookmark this site and check back daily for the latest Las Vegas sports news and entertainment year-round. Also, you can follow me on Twitter at @LouisGrasse, on Instagram @louisgrassephotos and @VegasSportsTD, and that's where you can ask questions. You also can ask questions via email at [email protected].